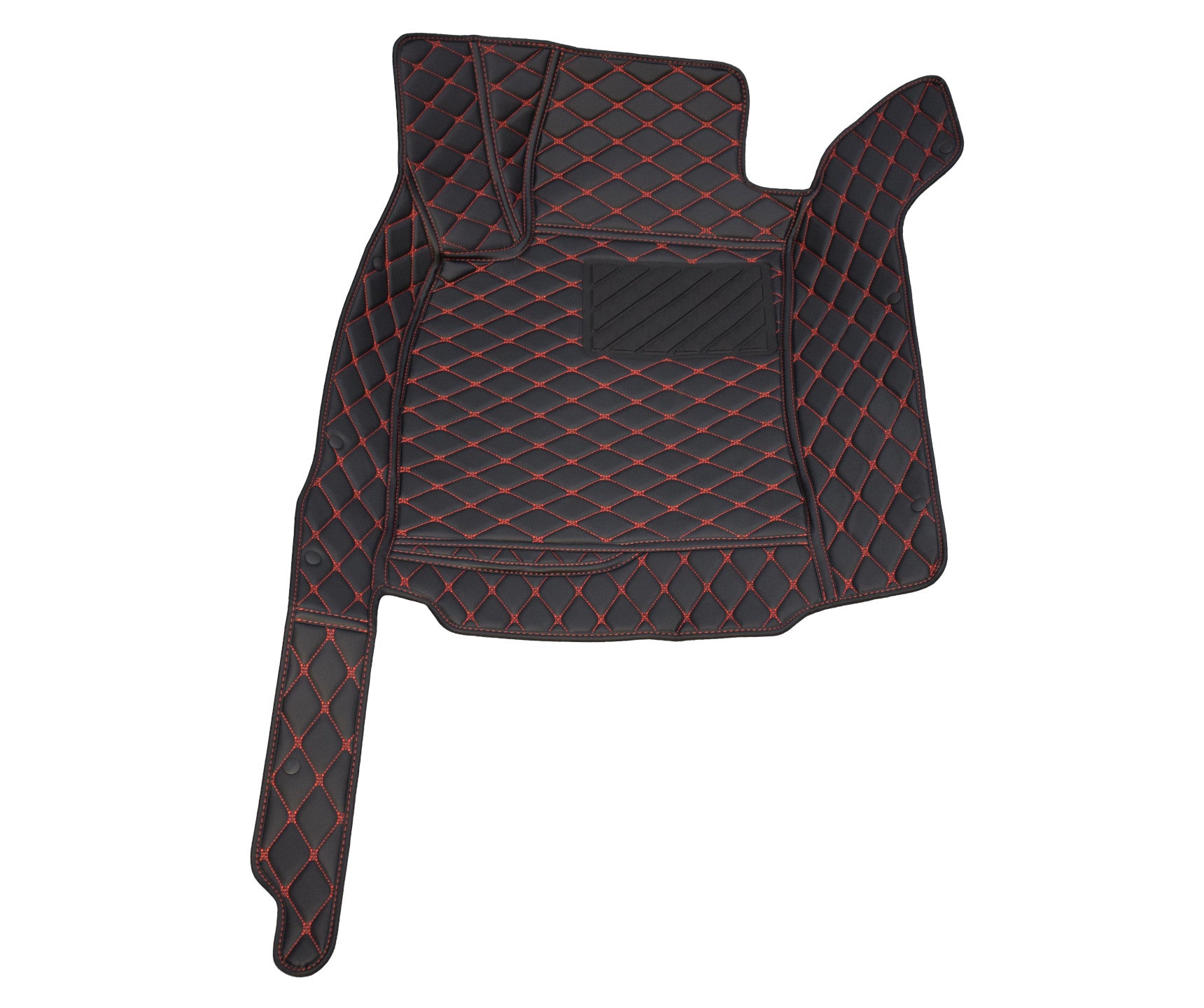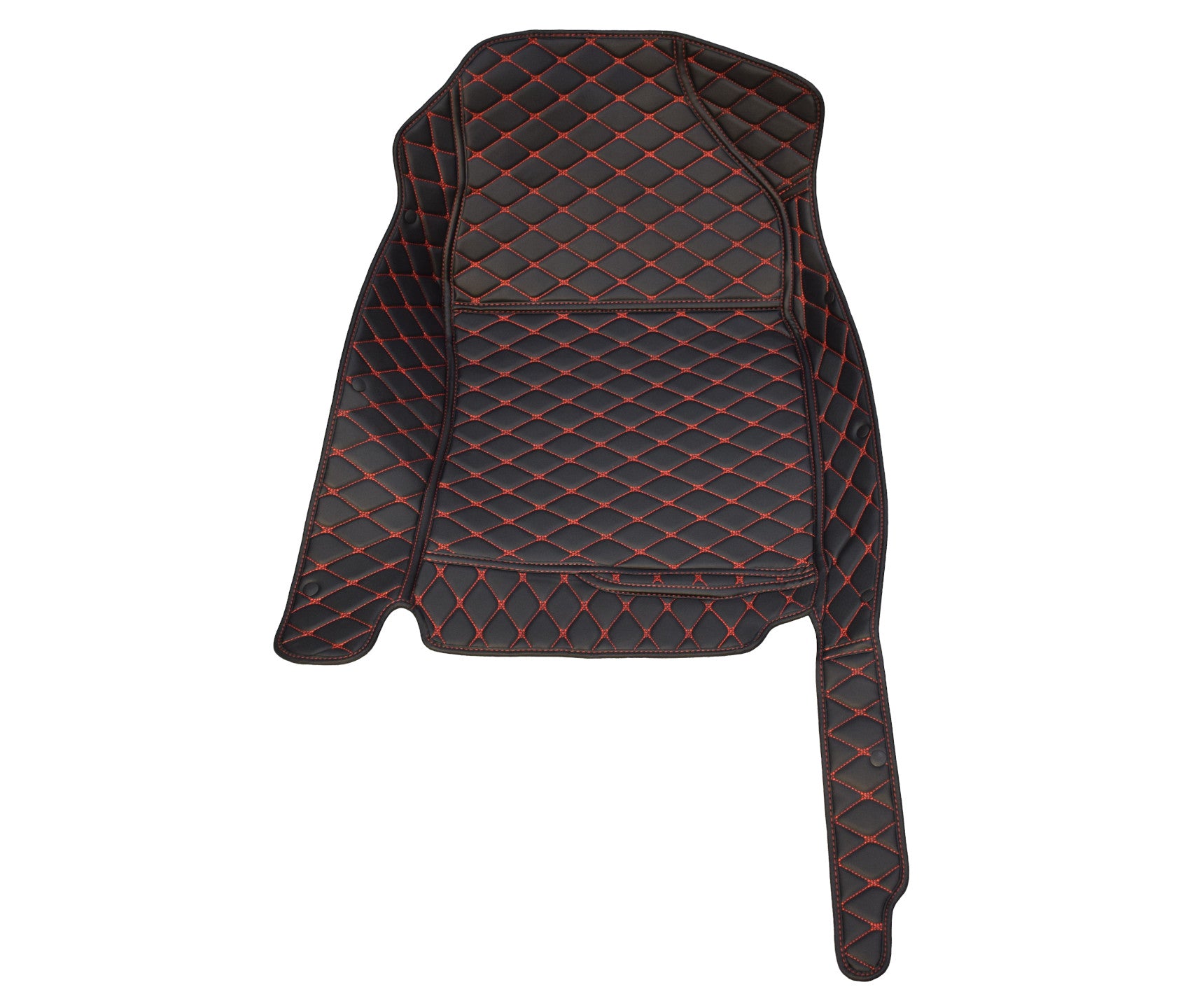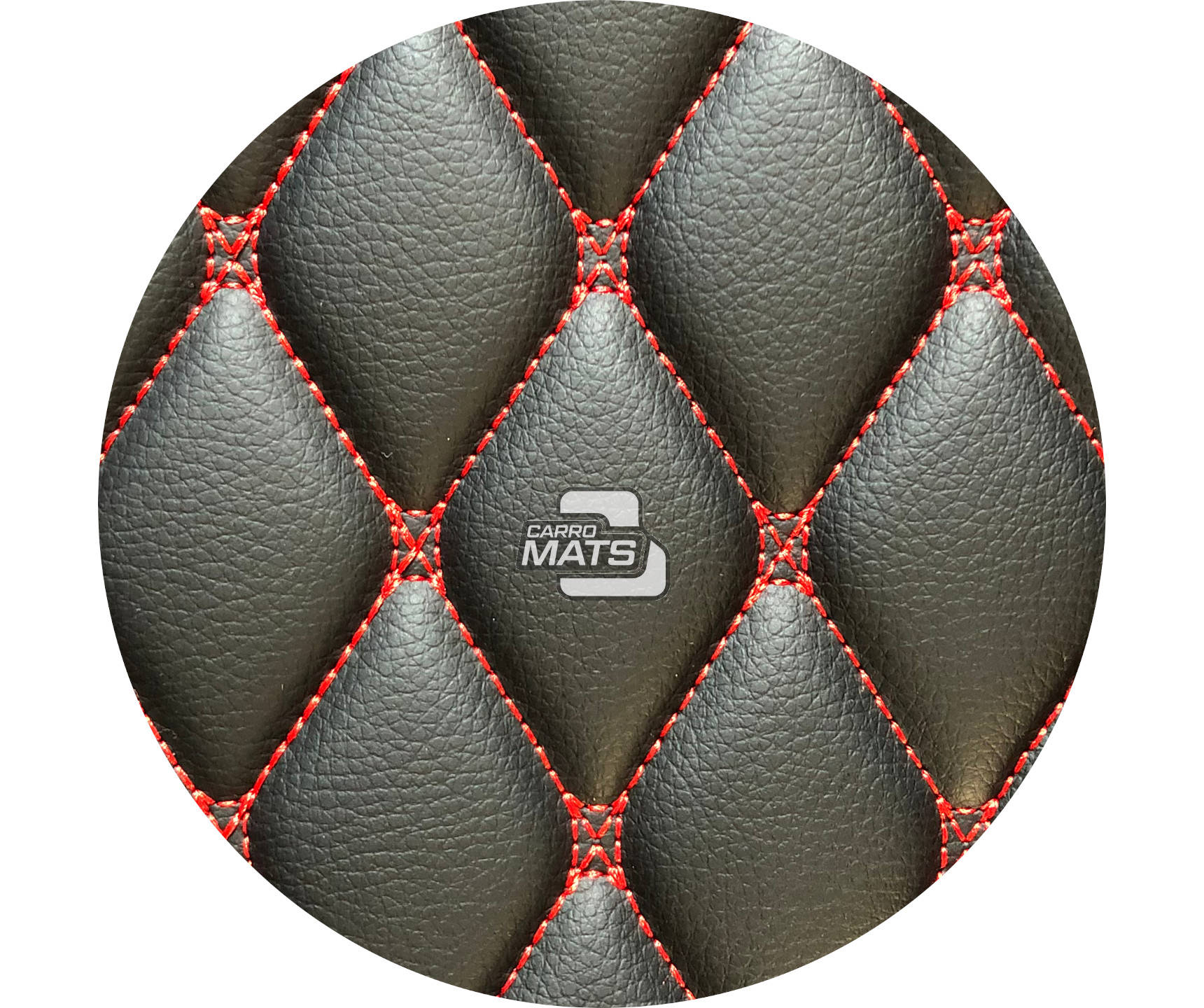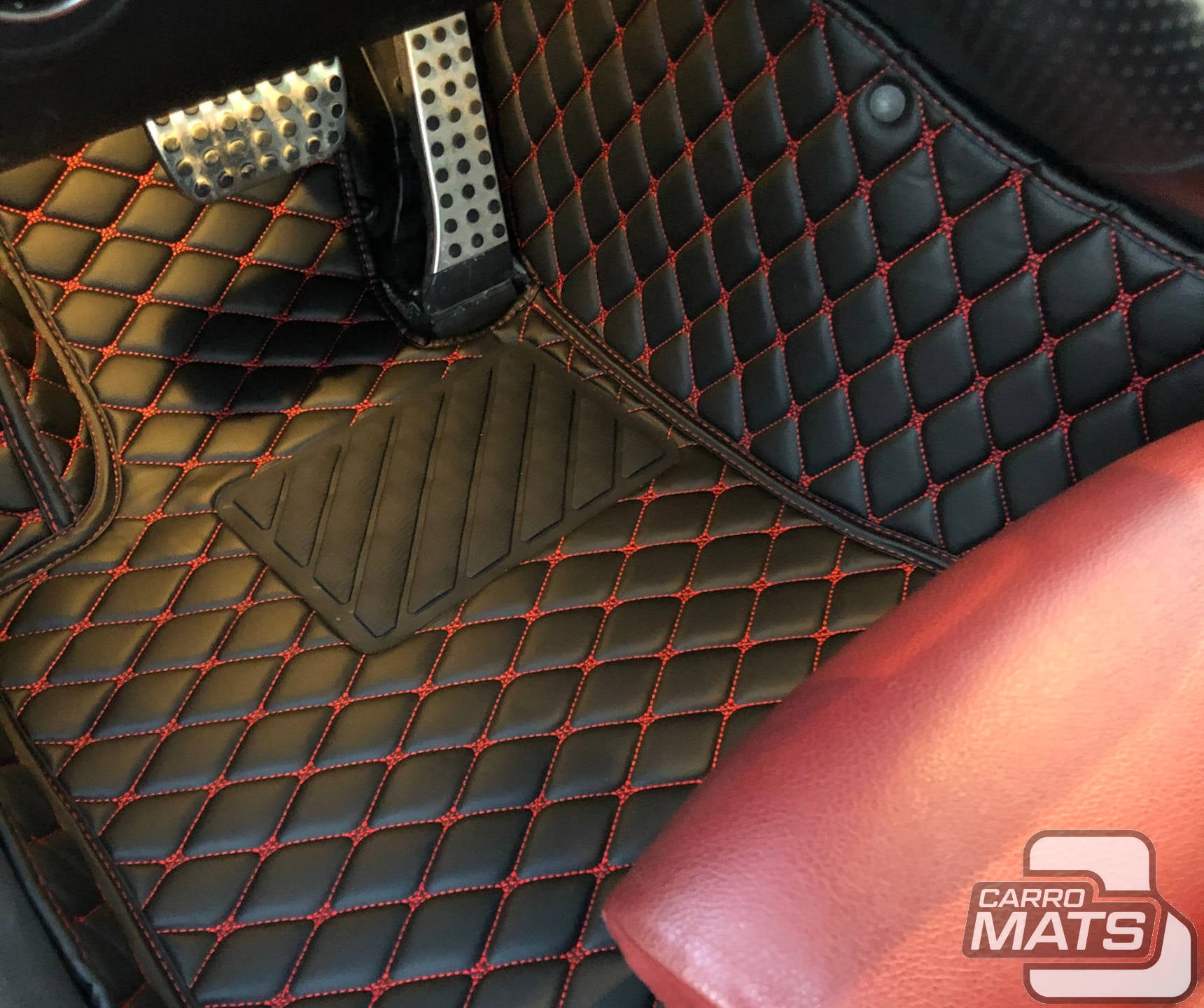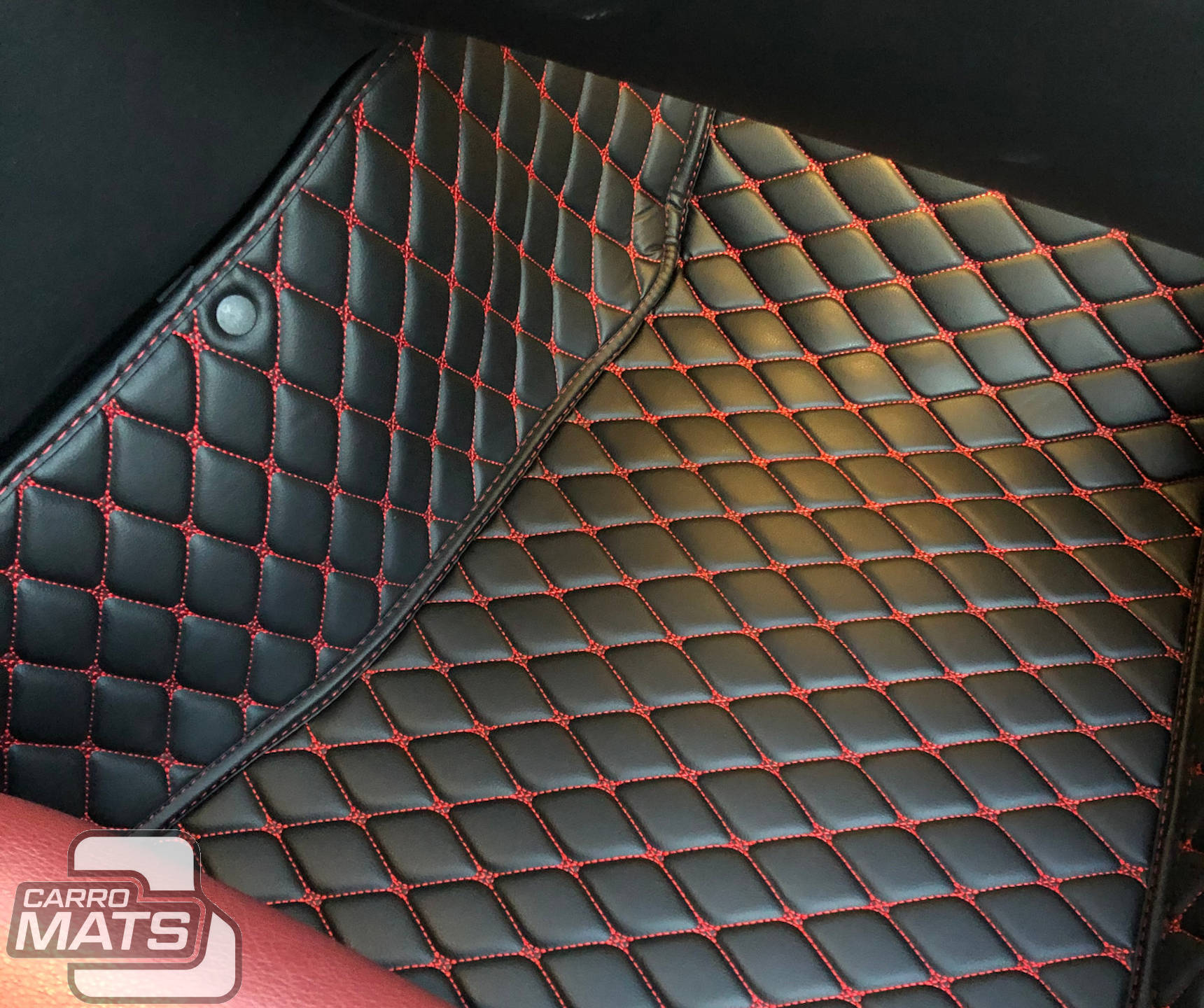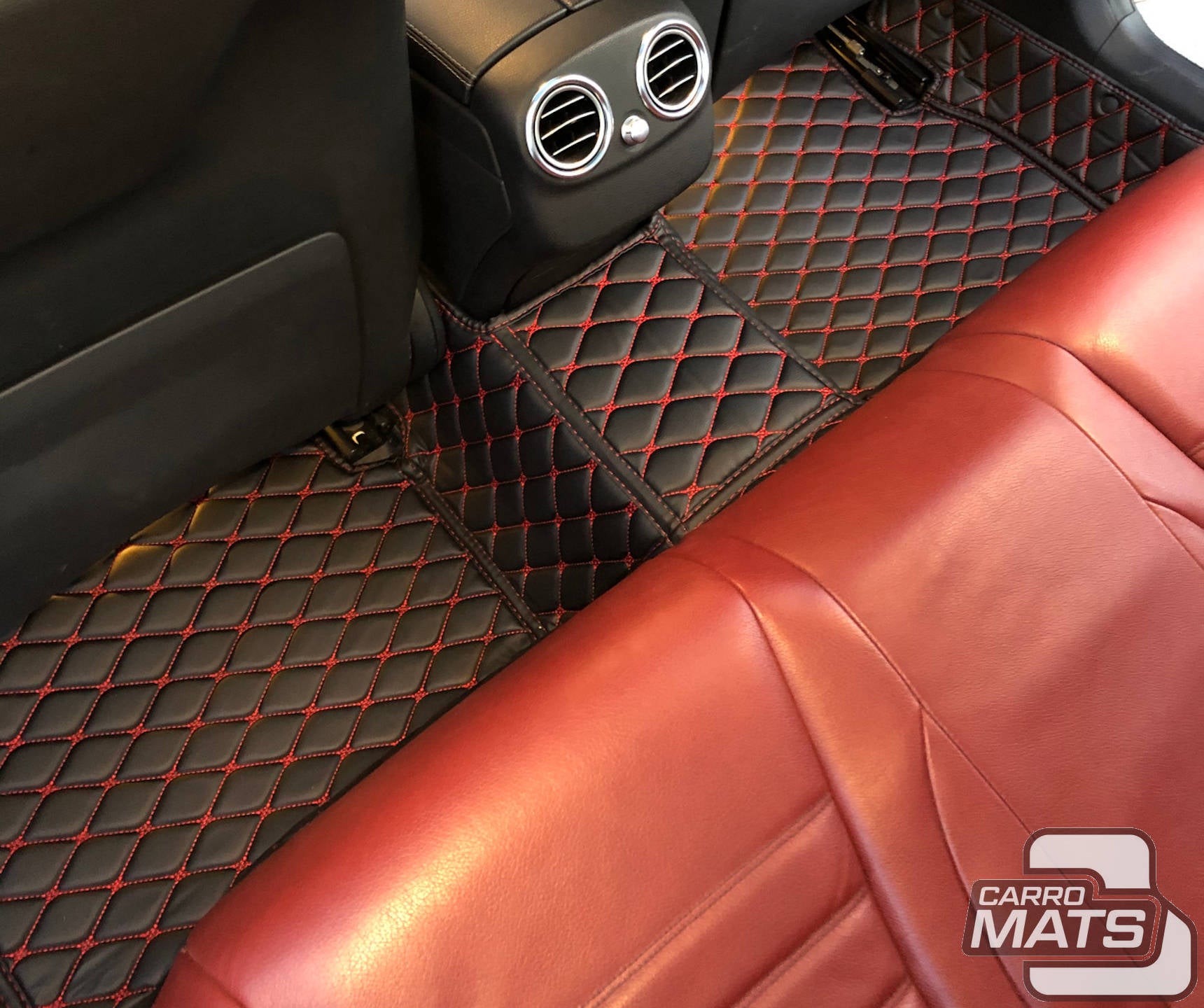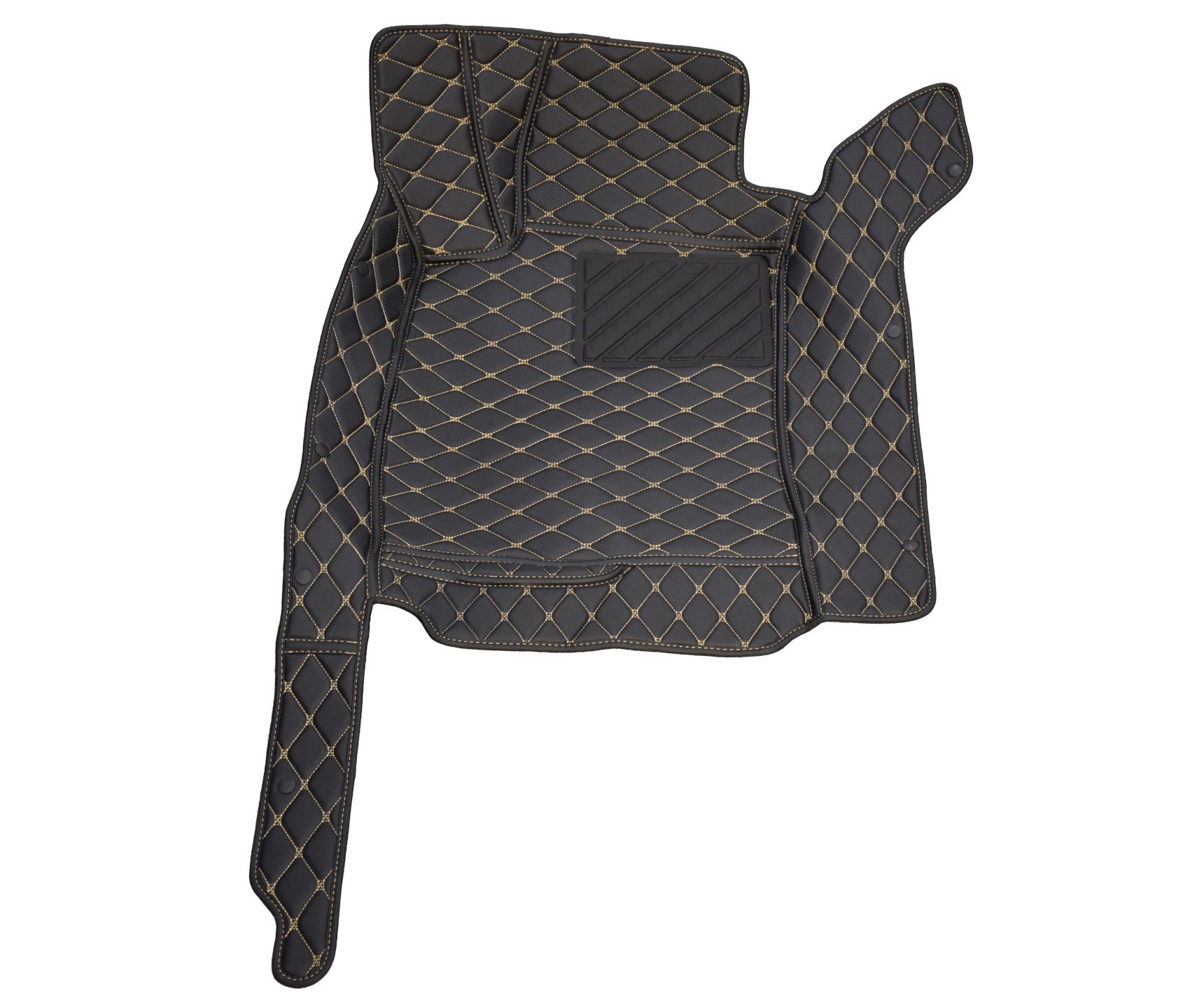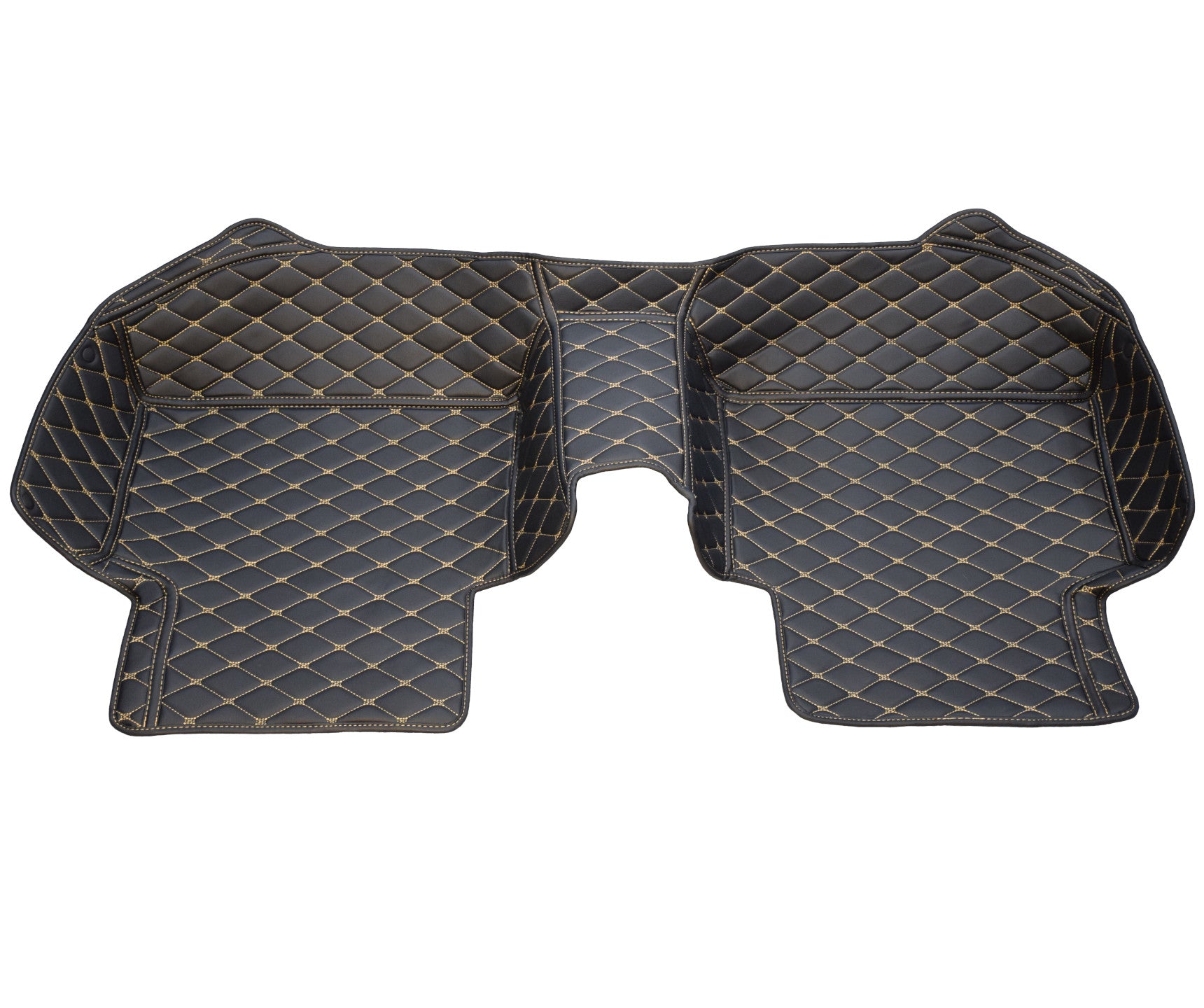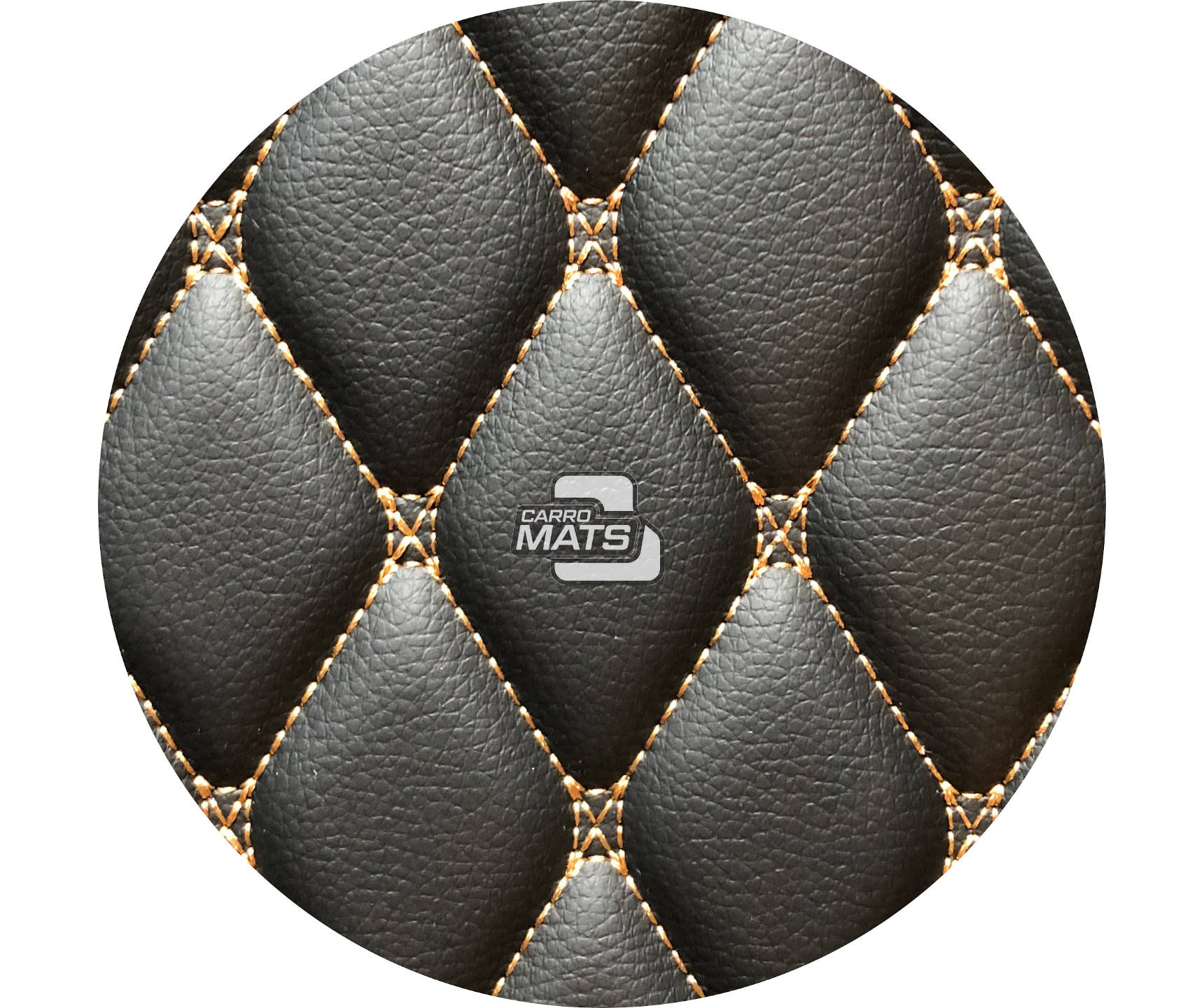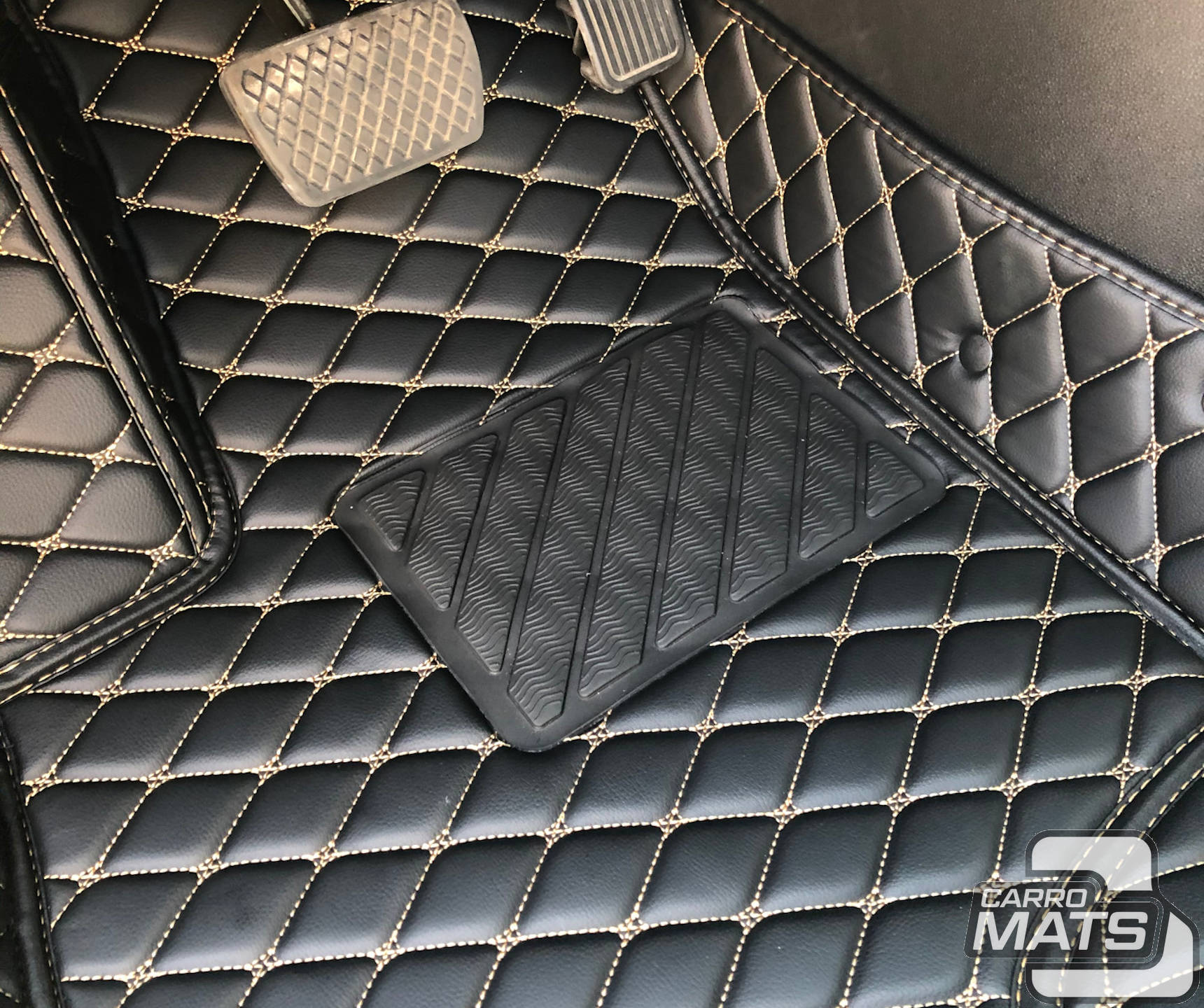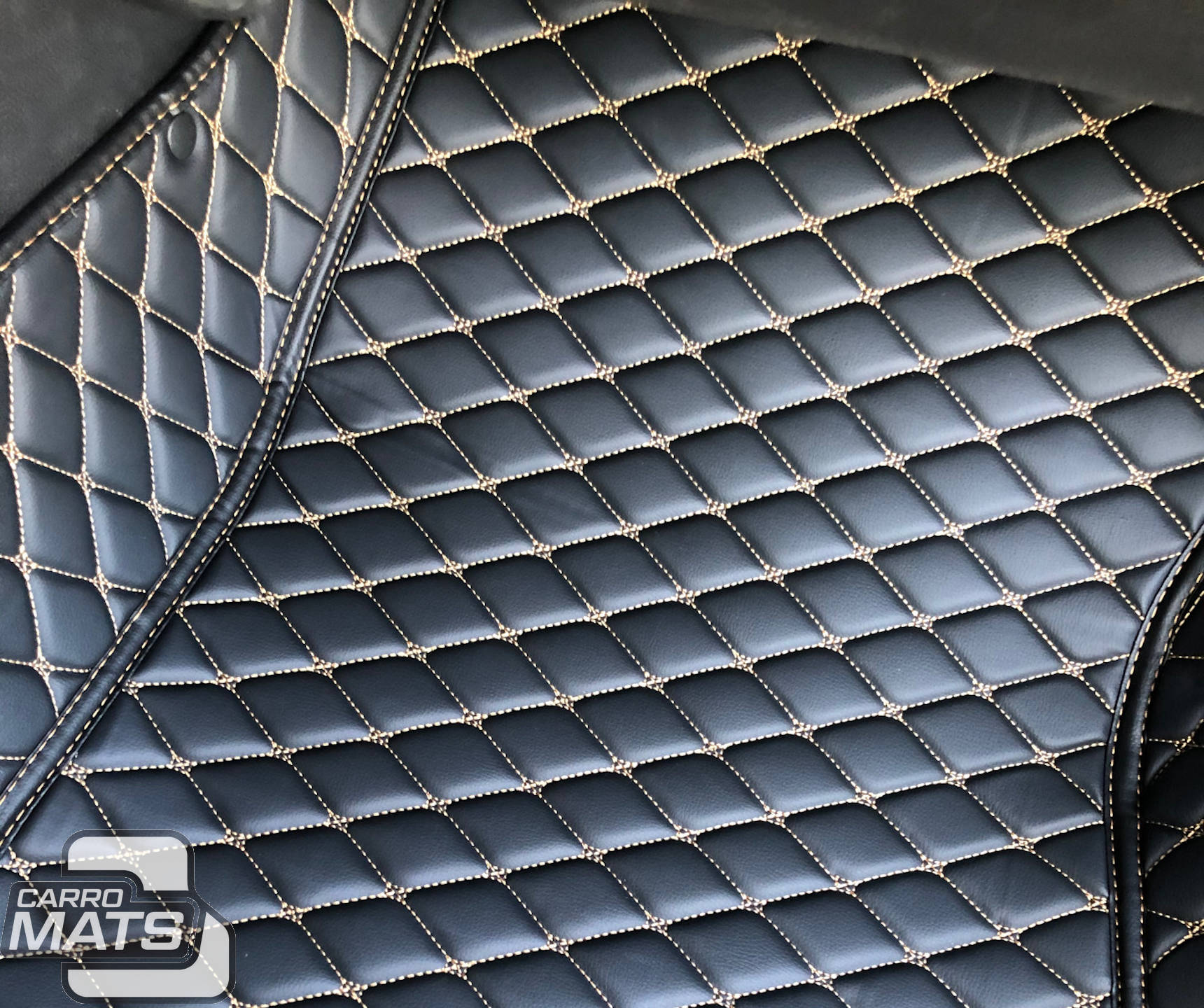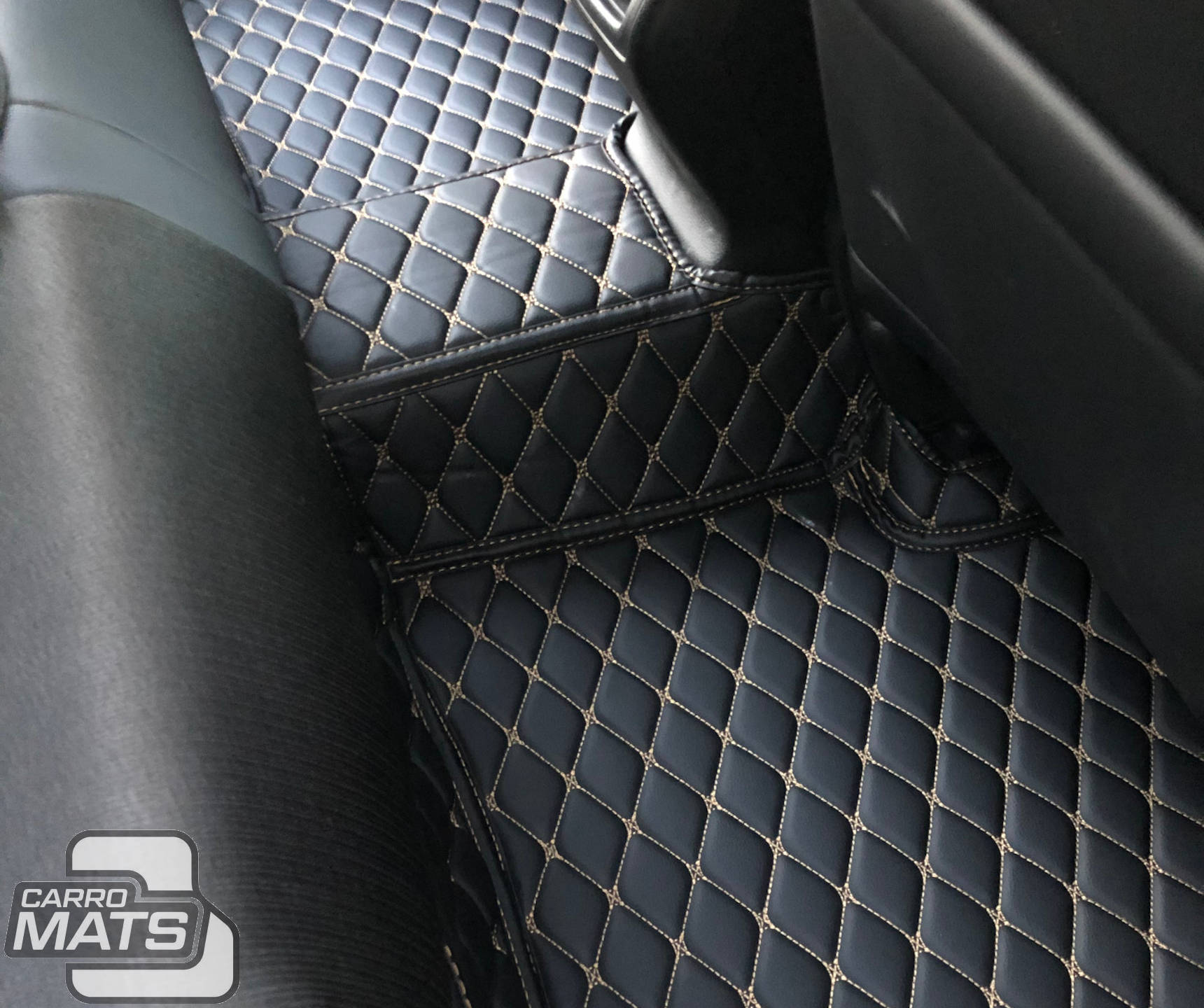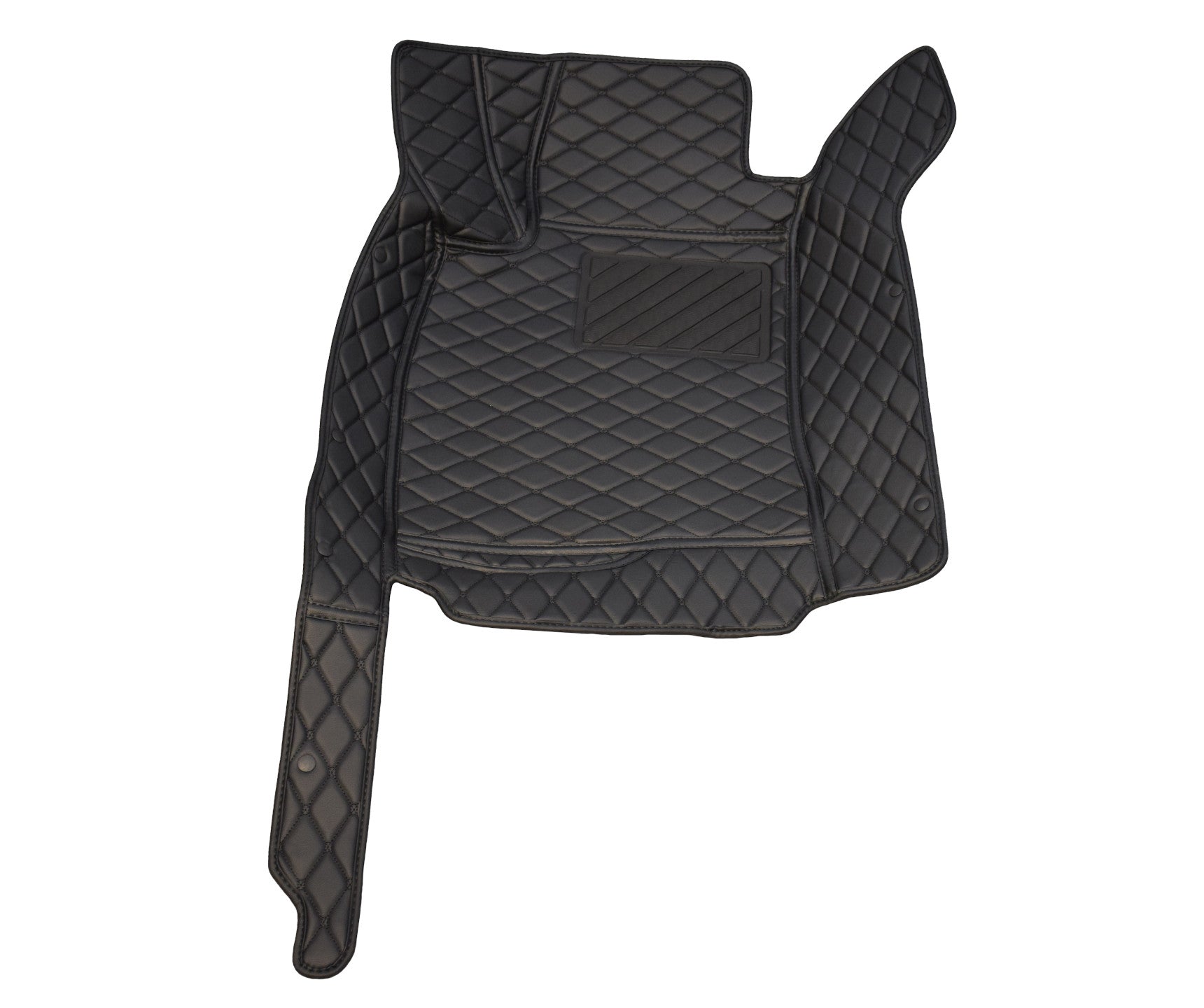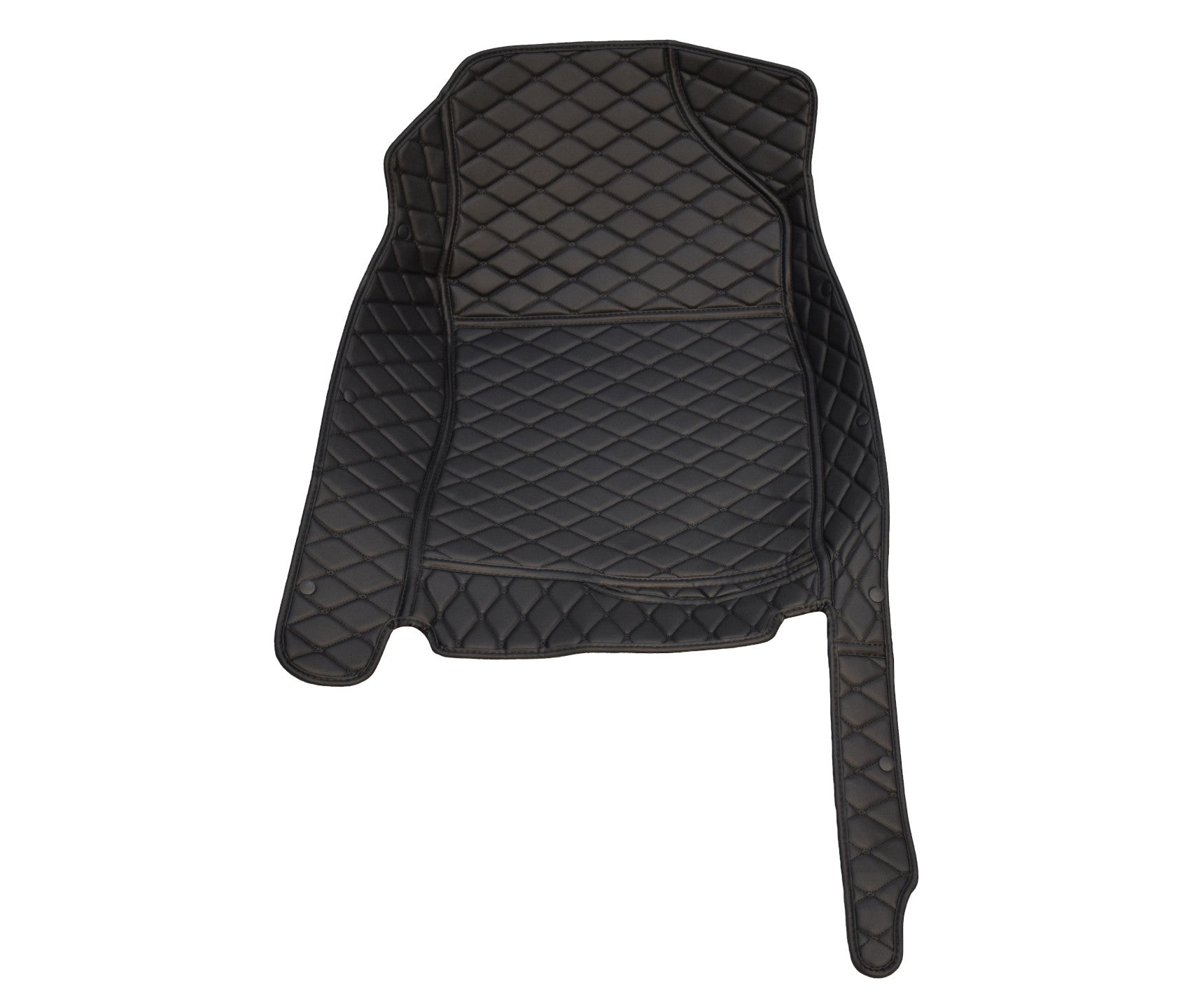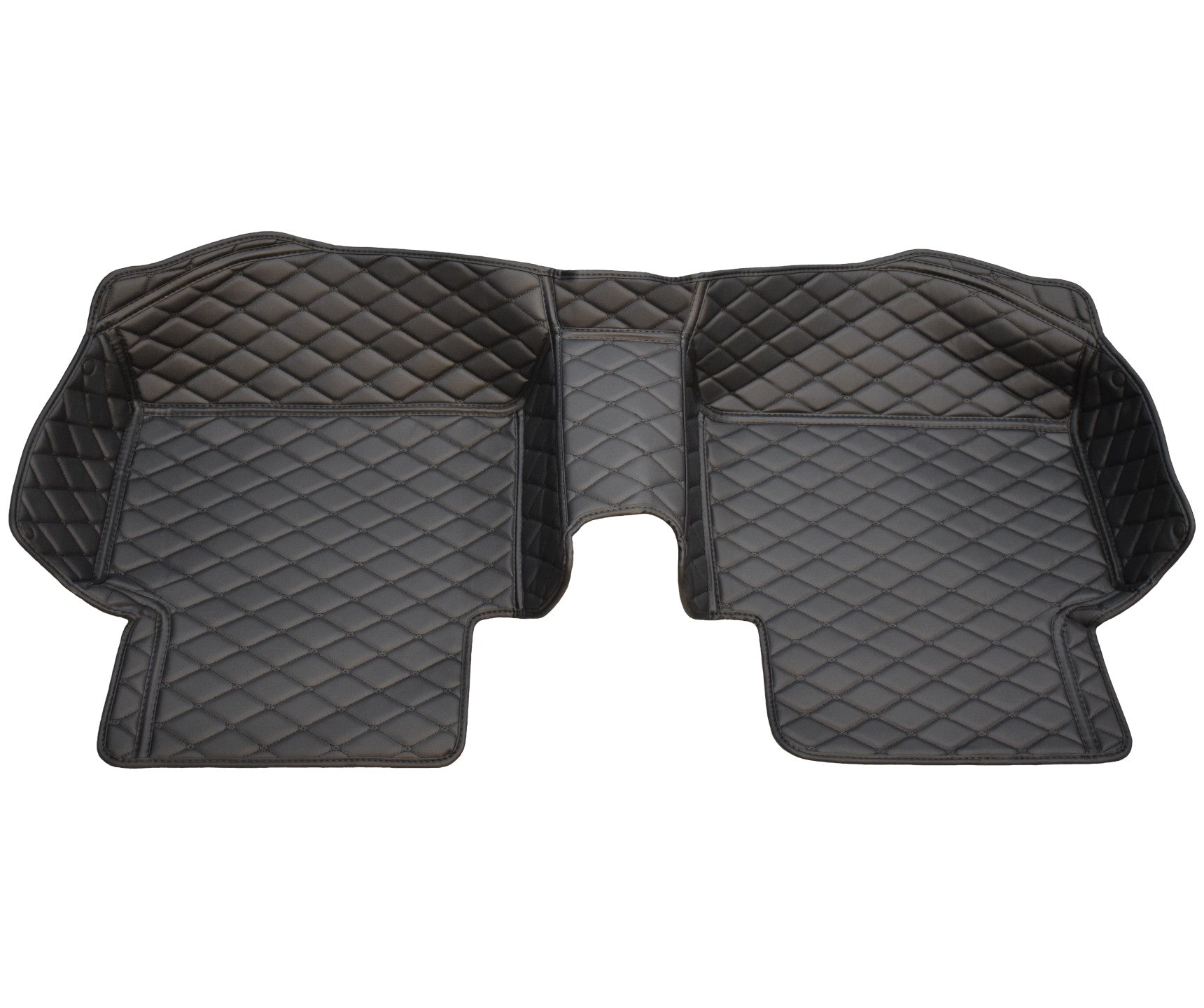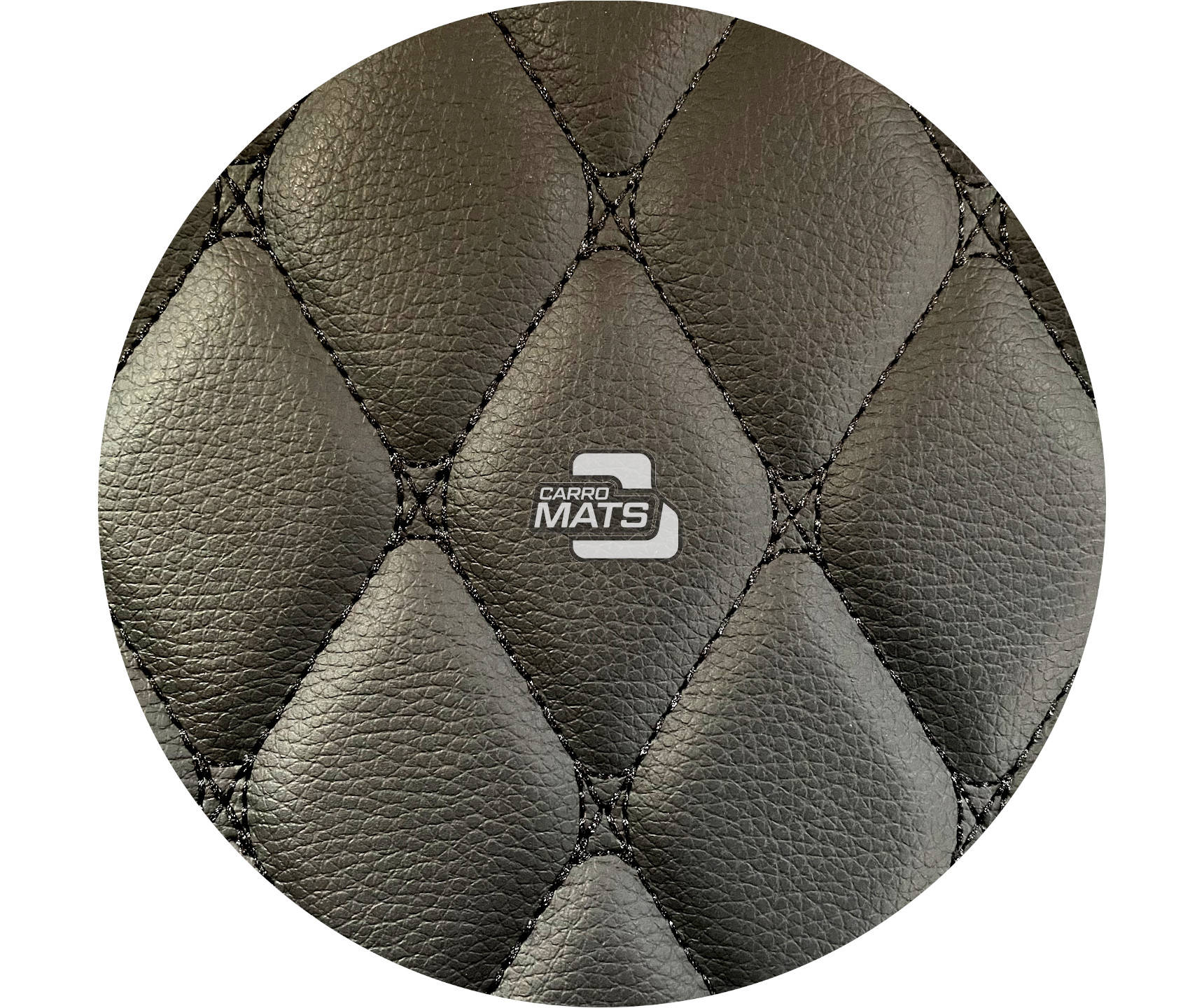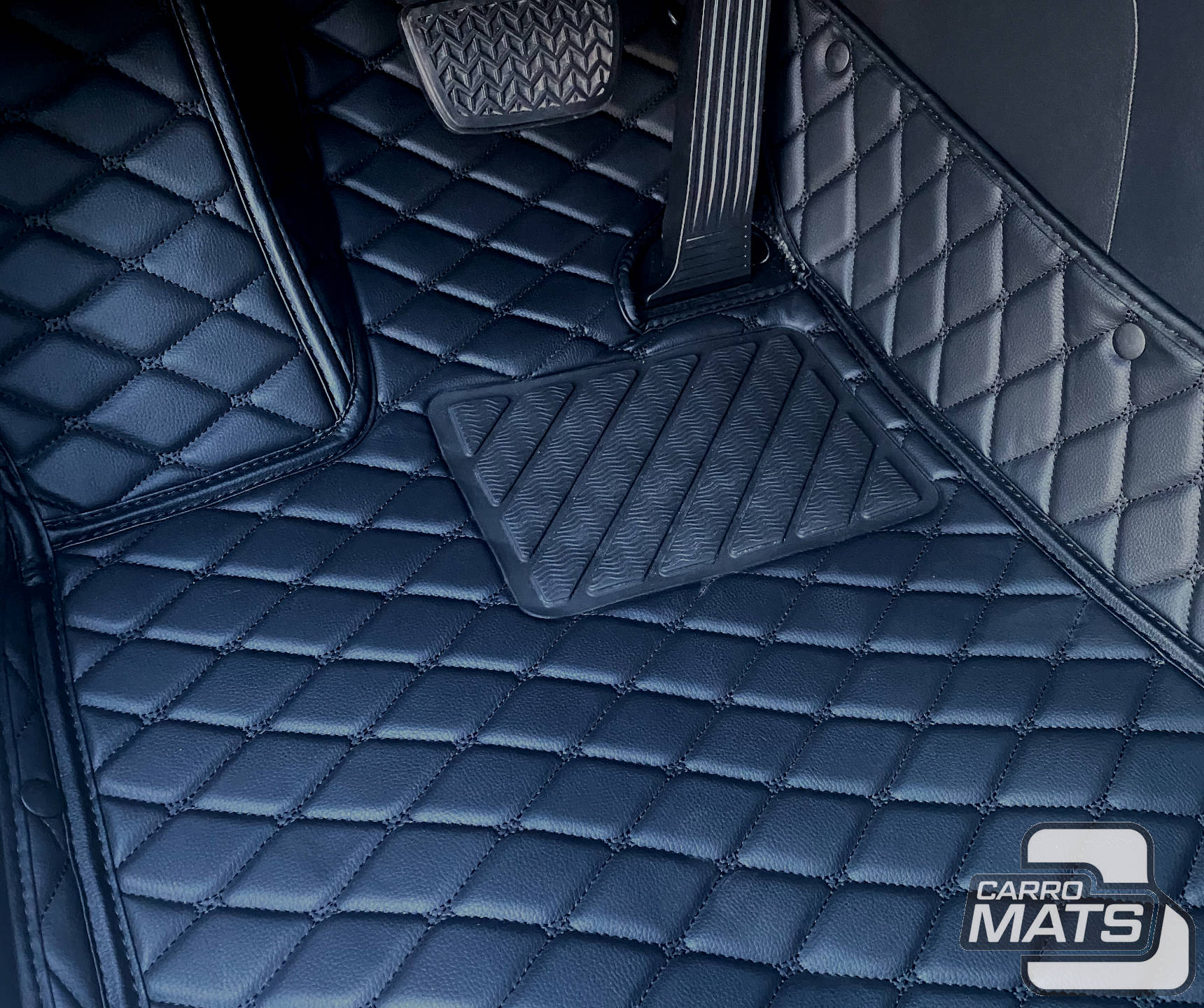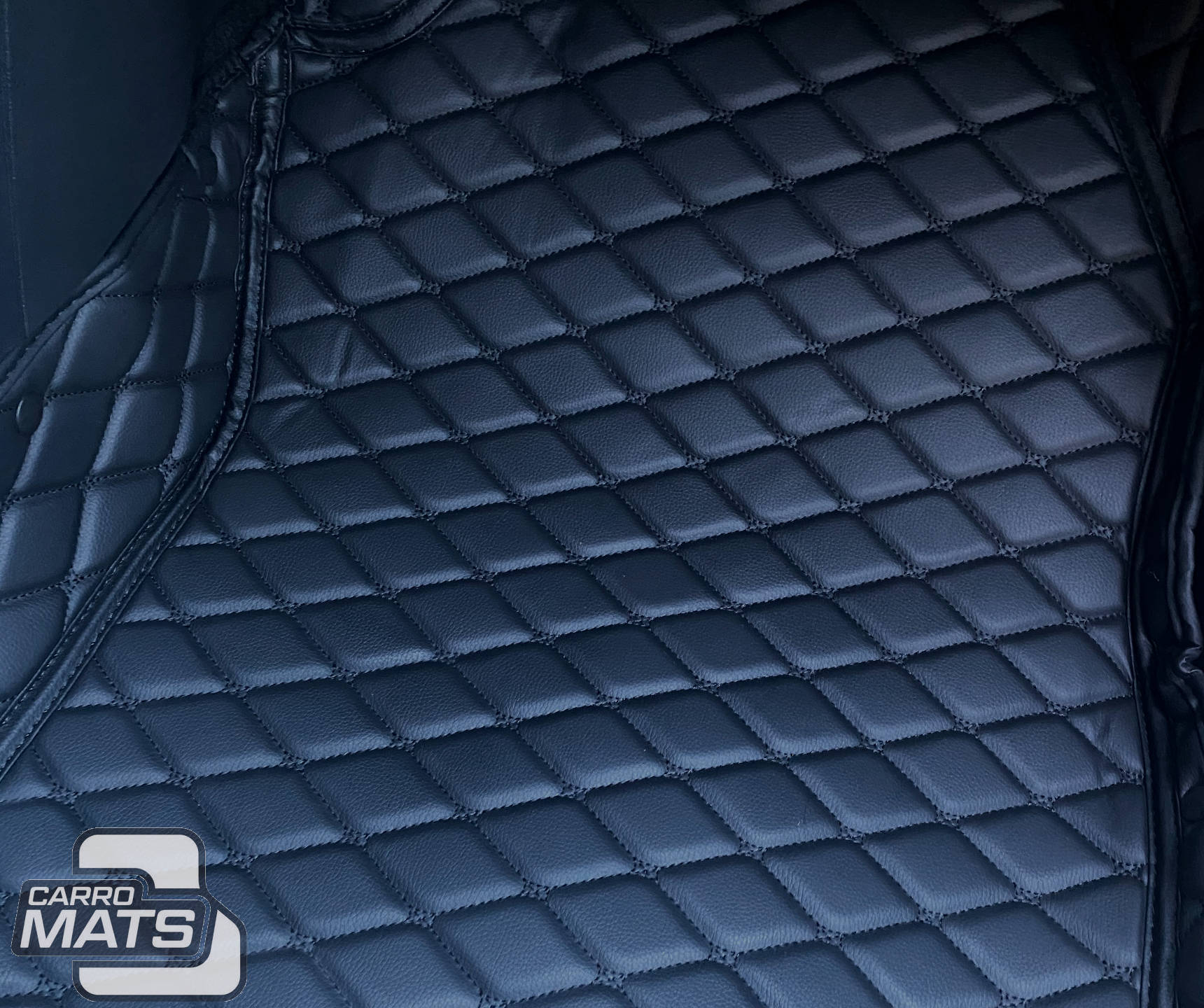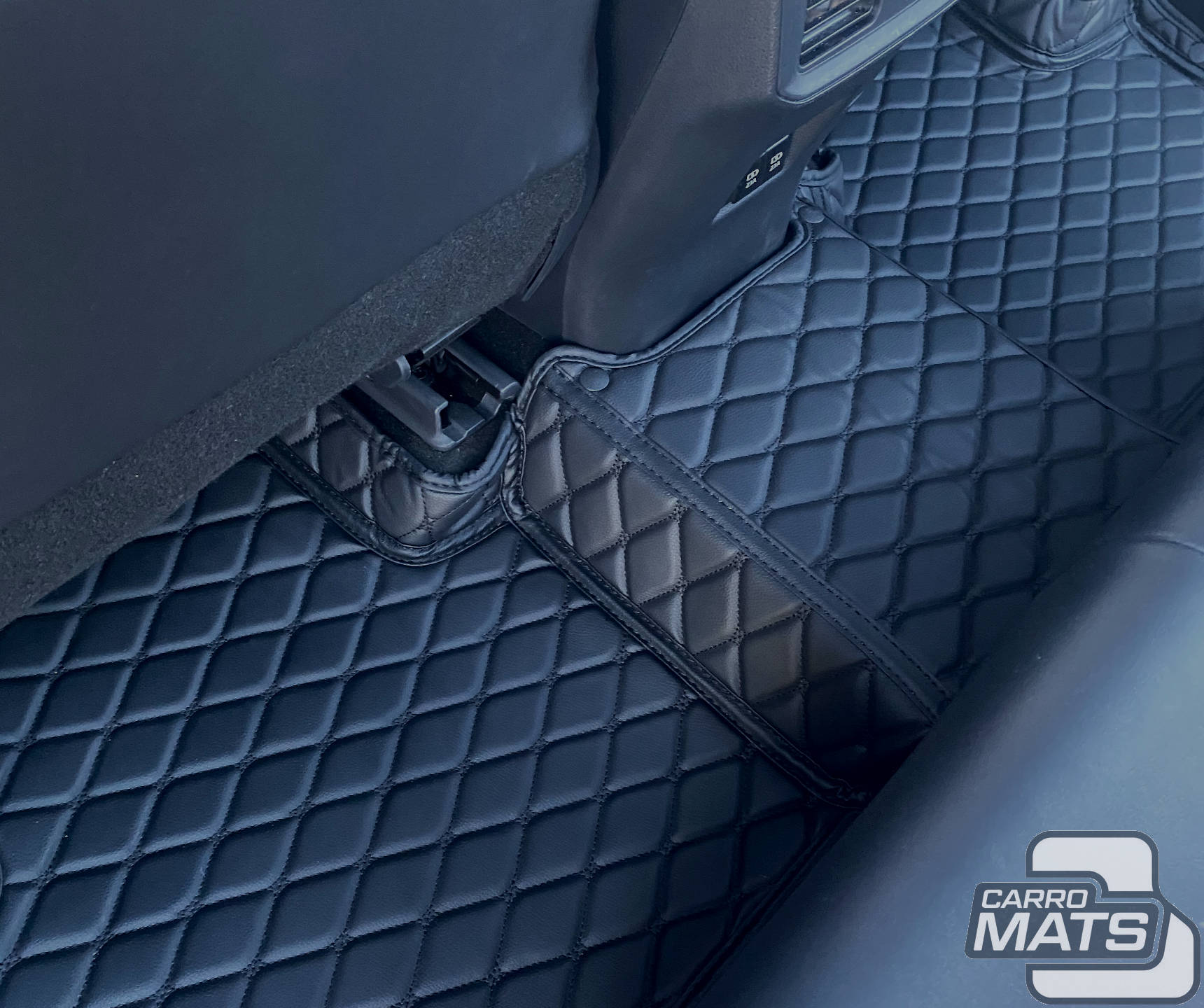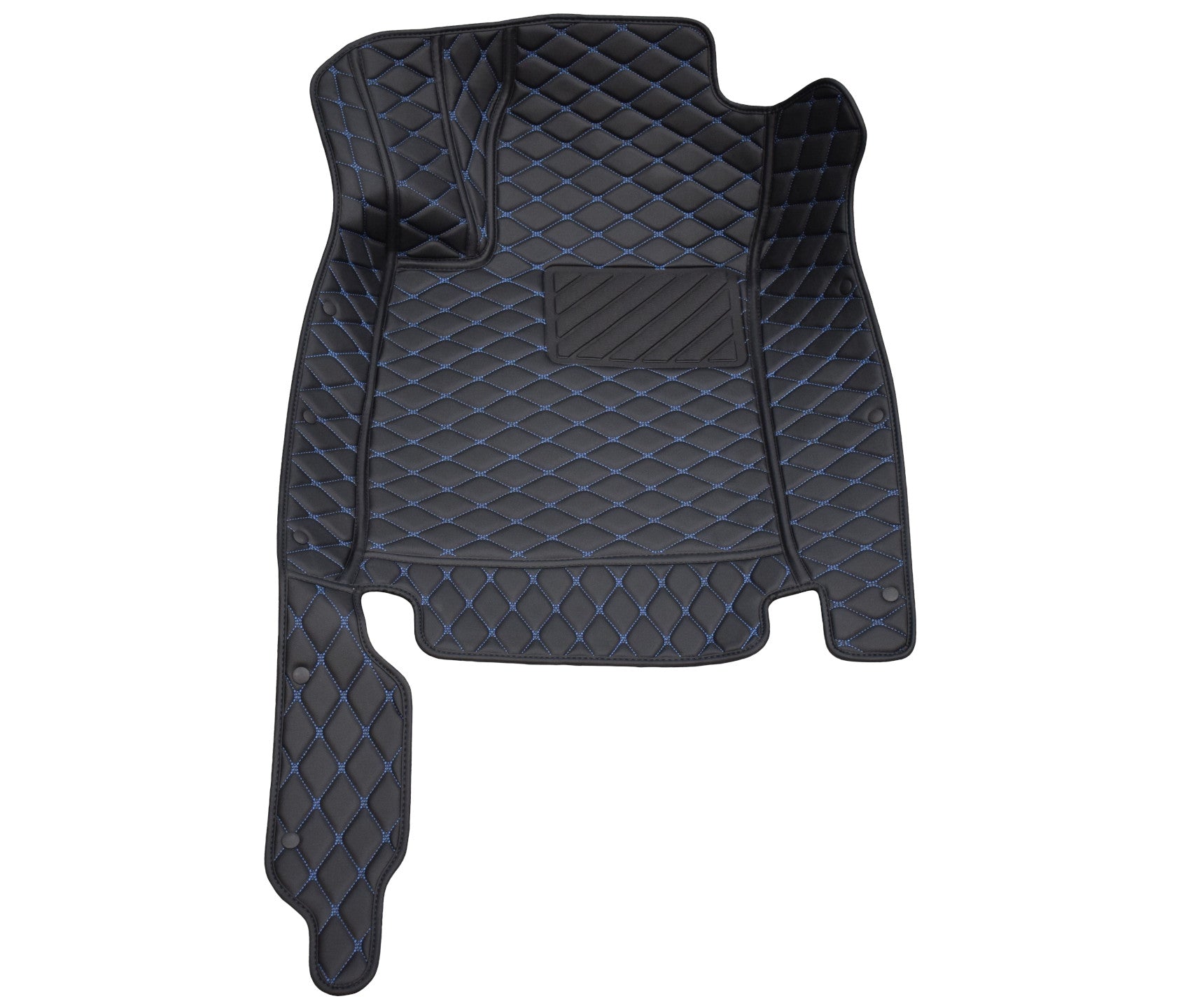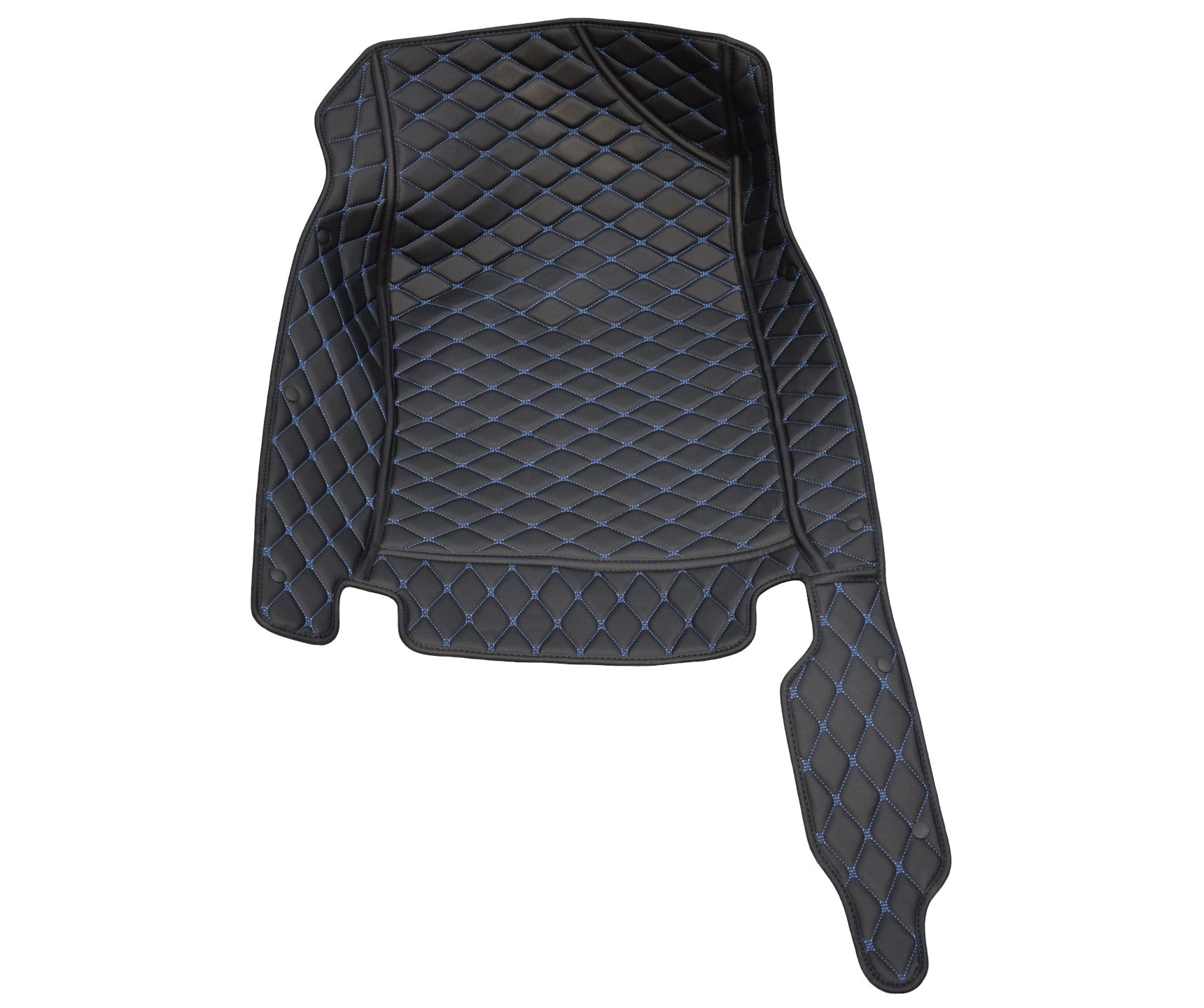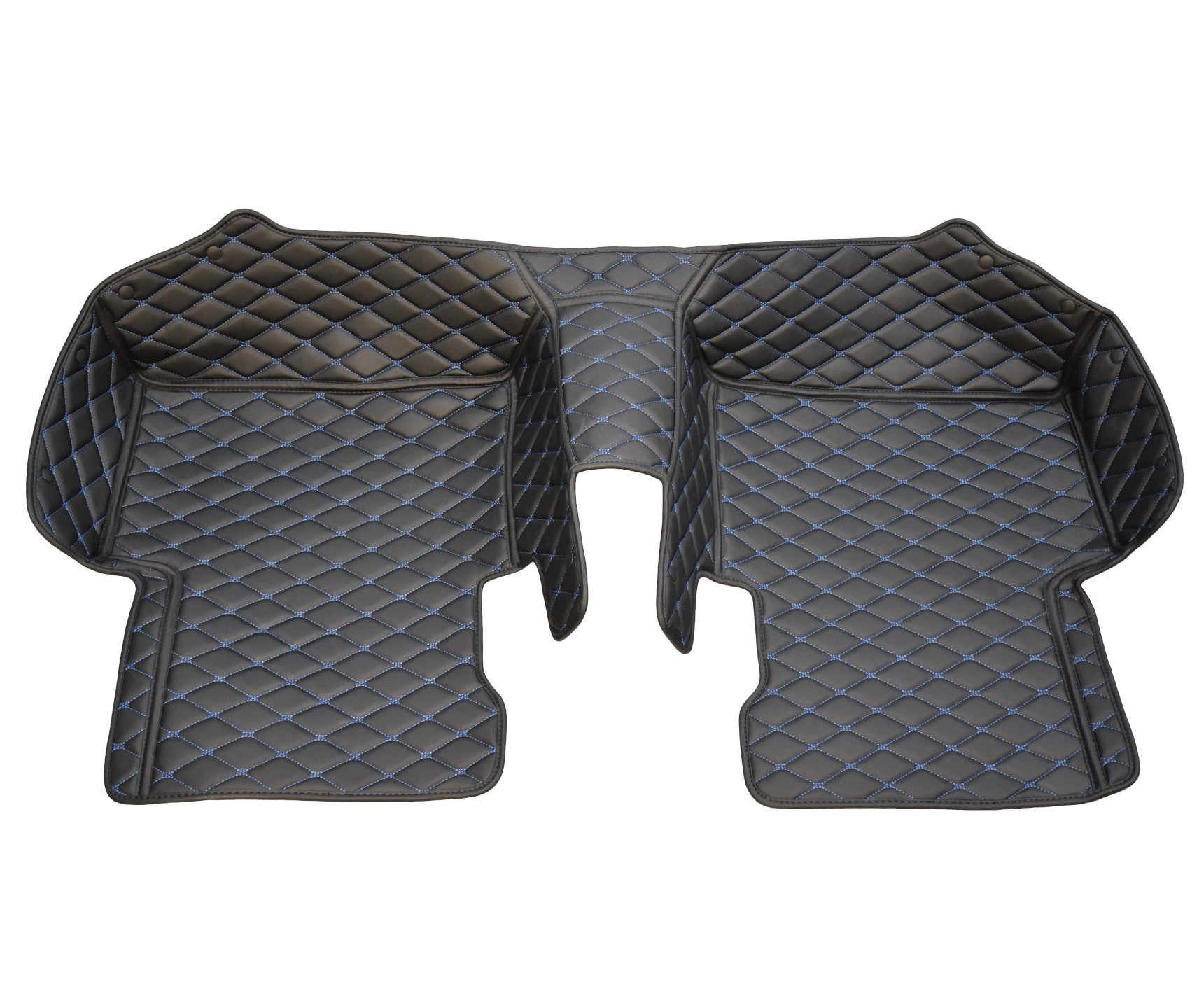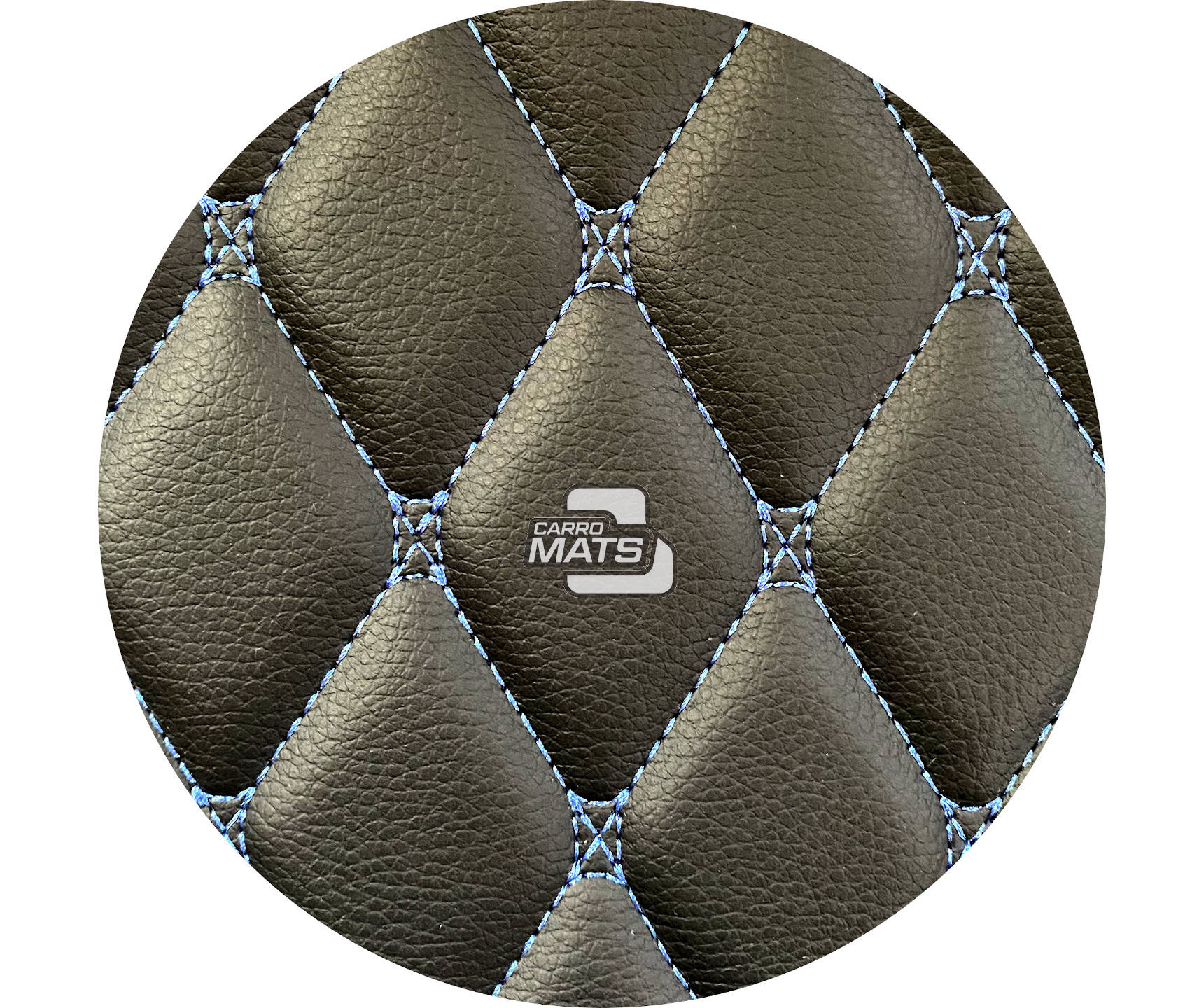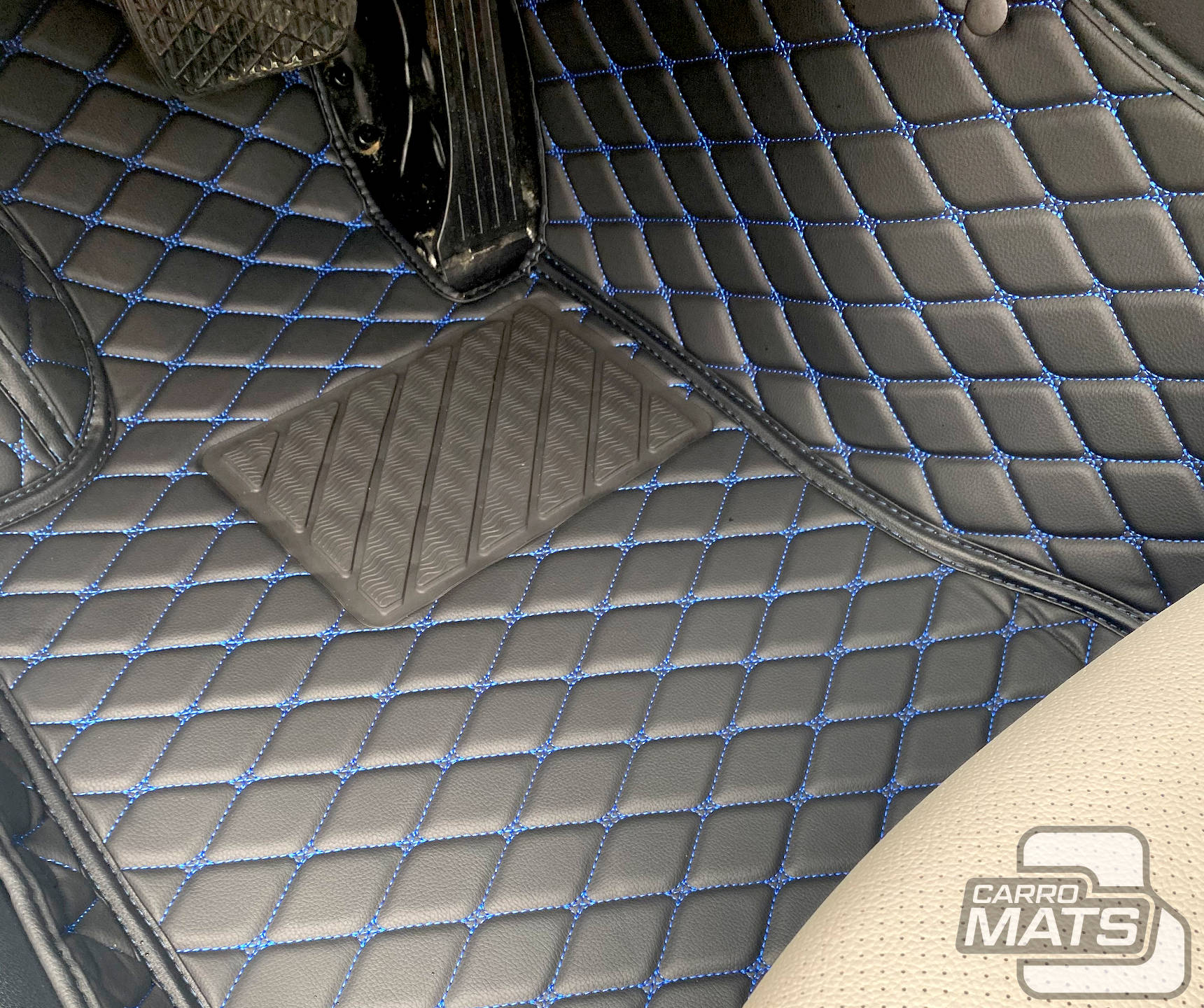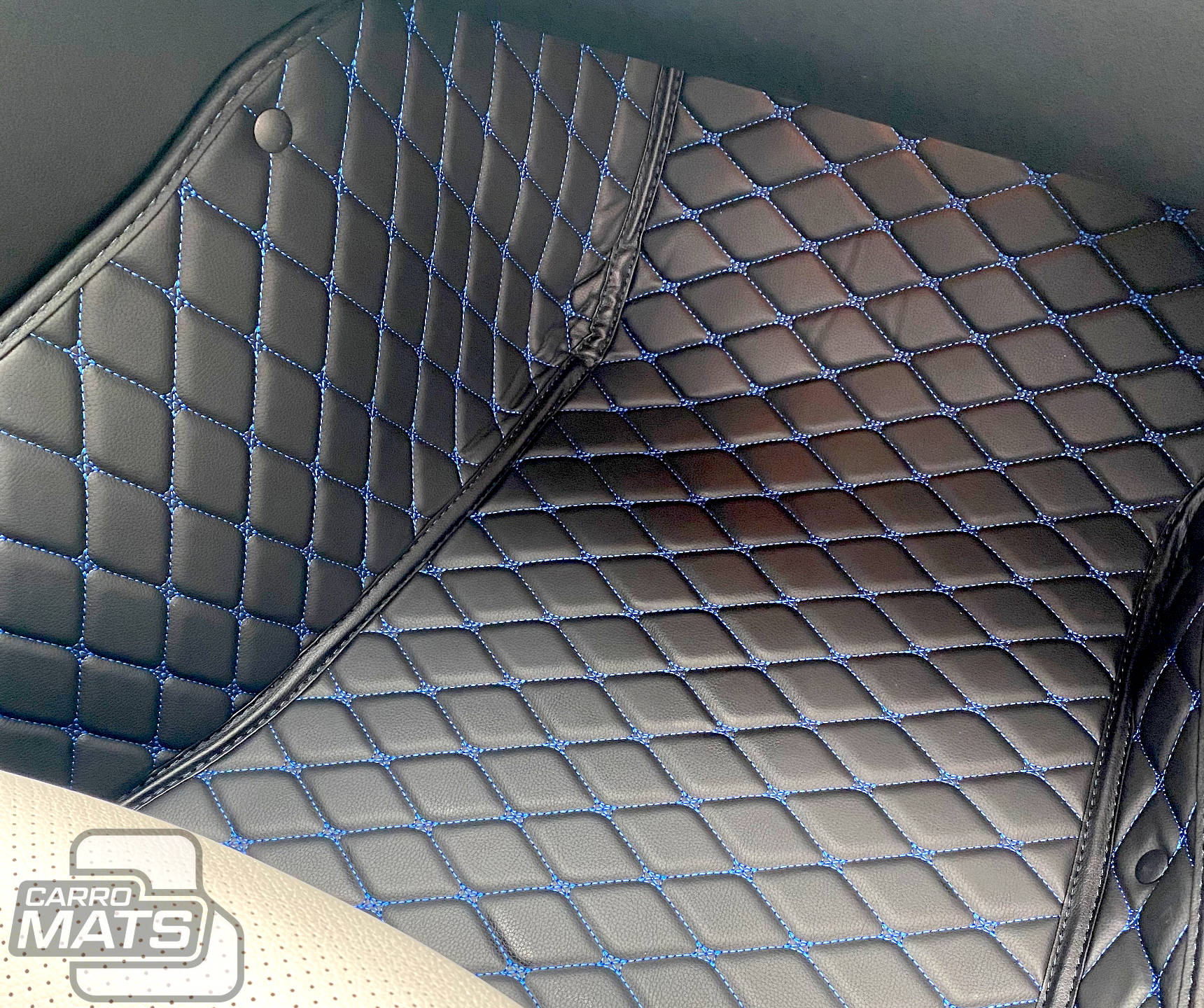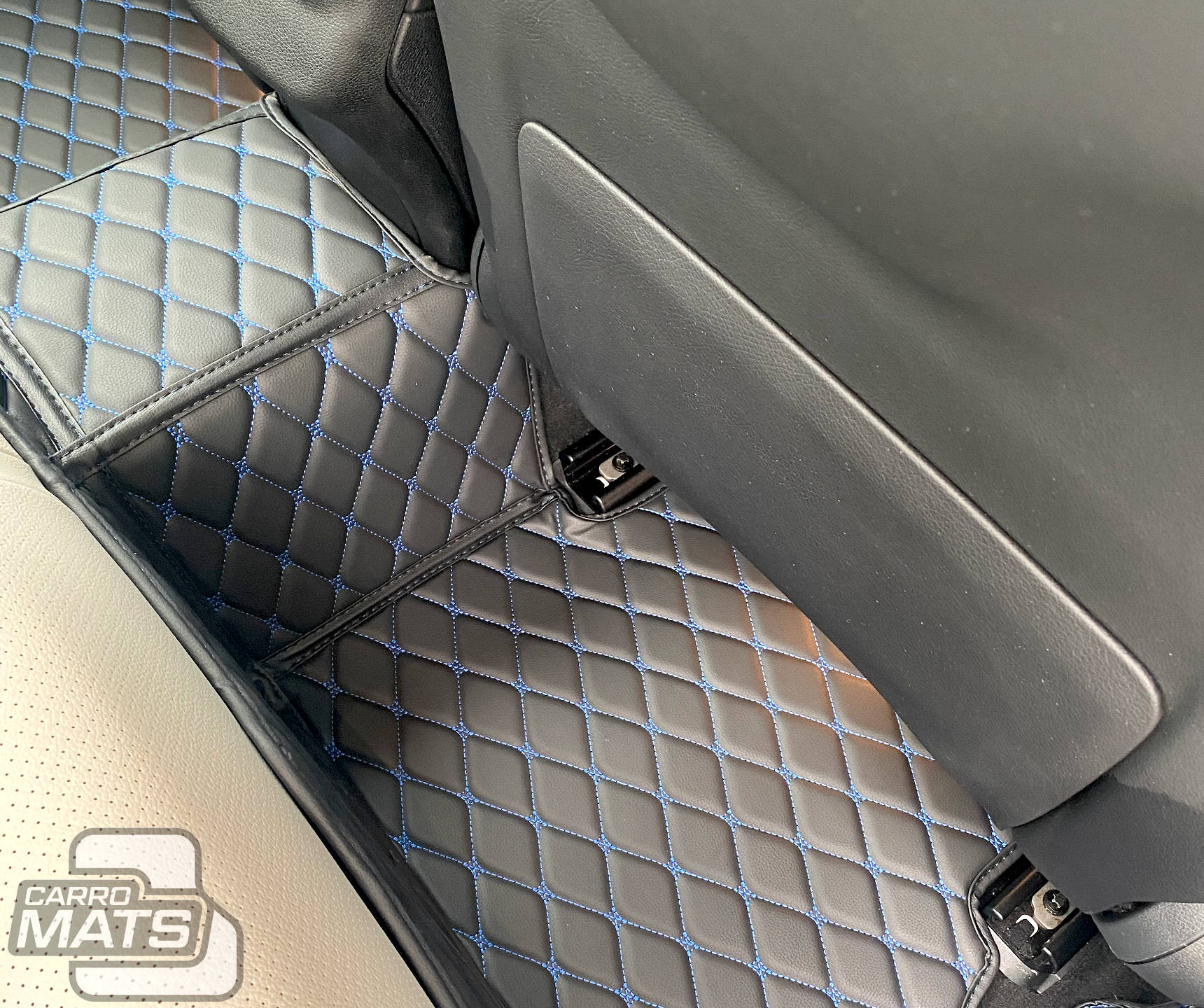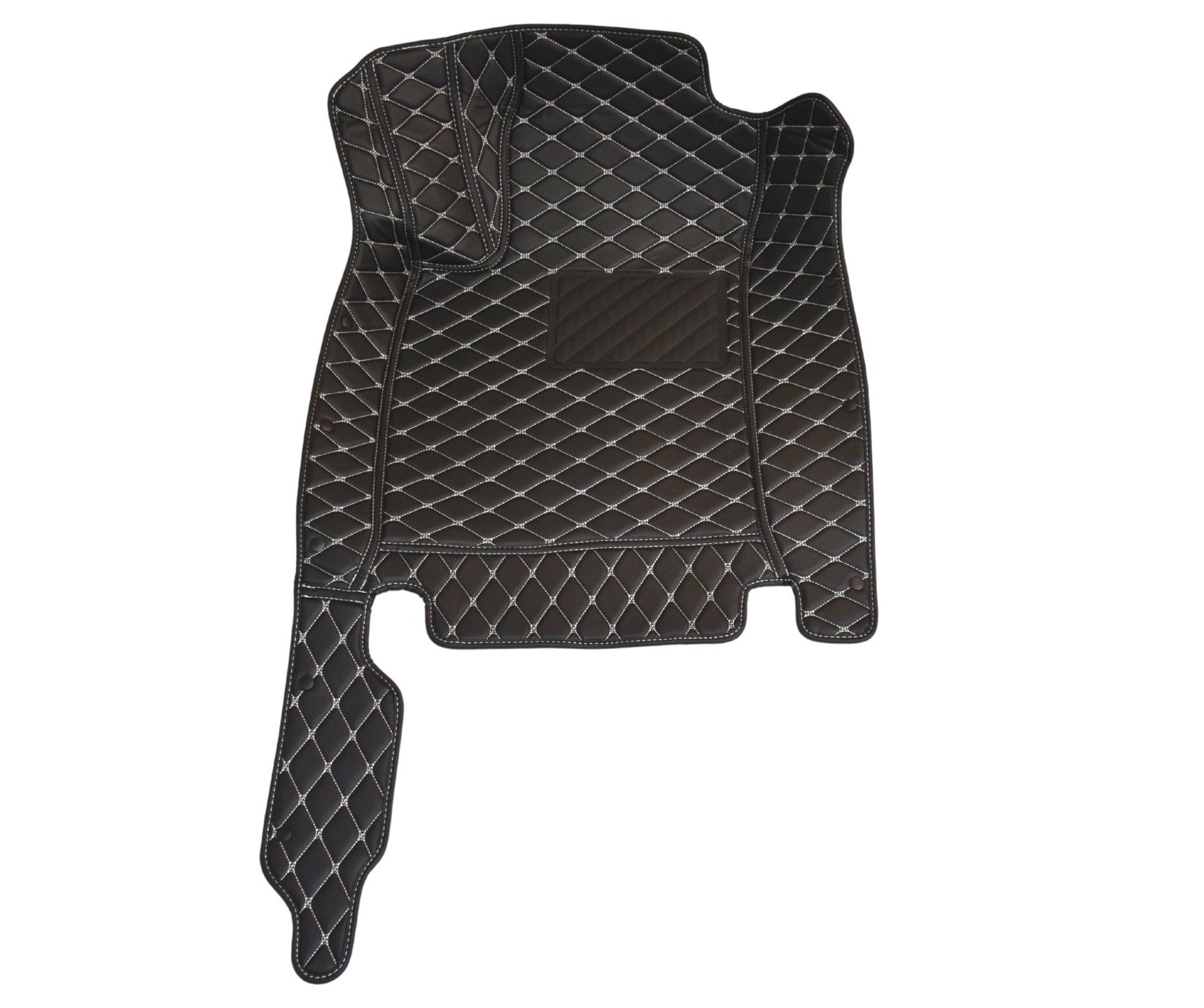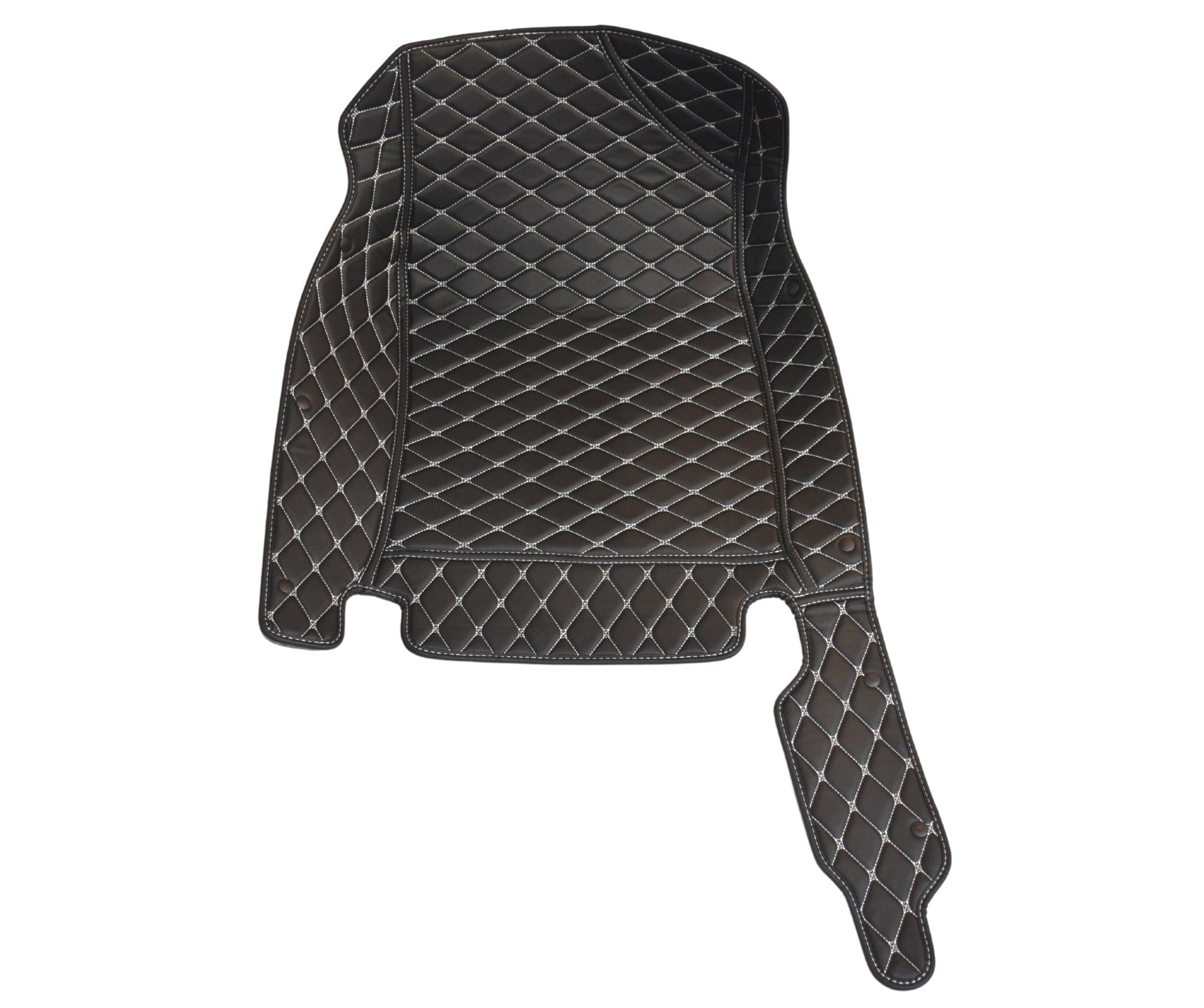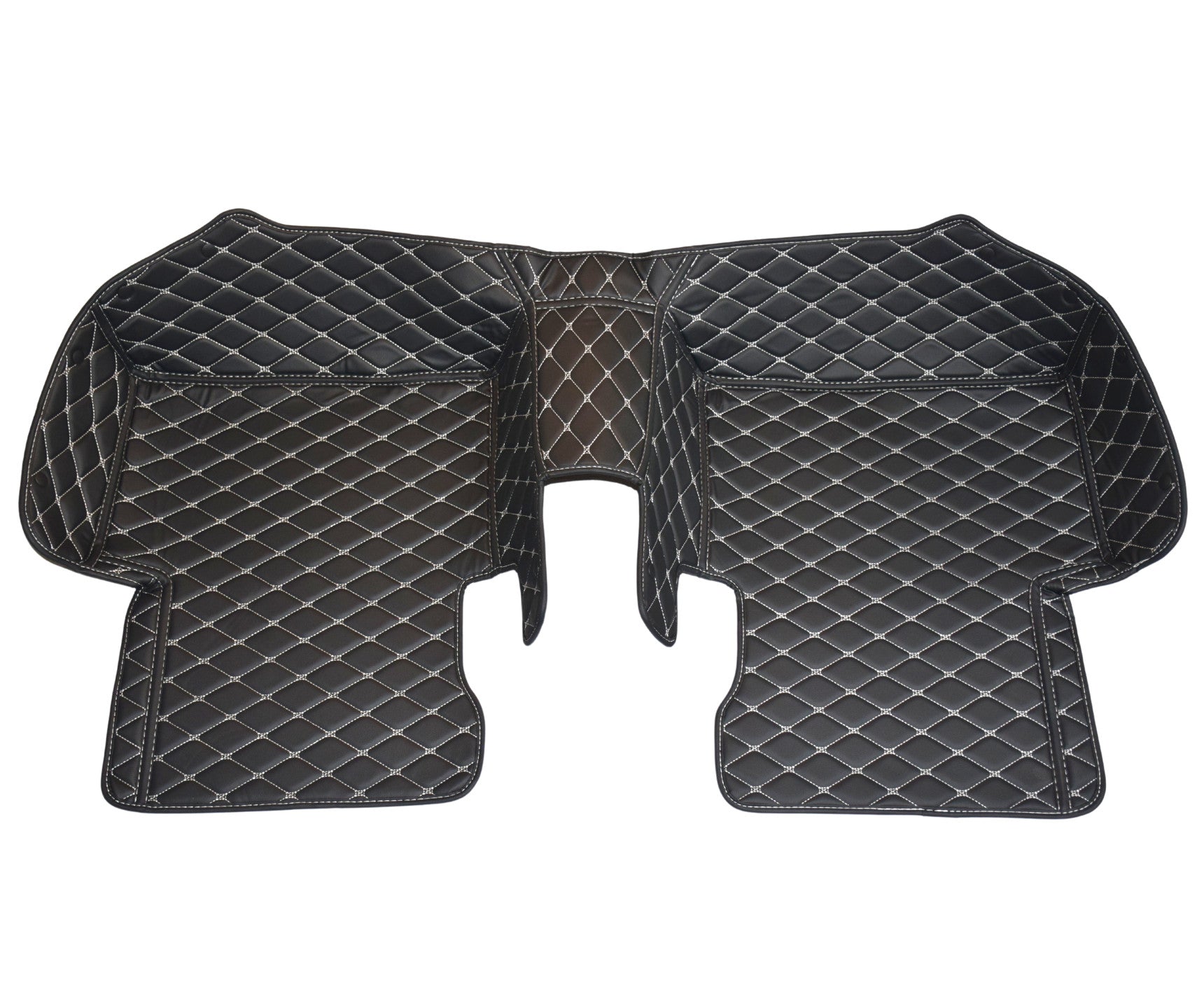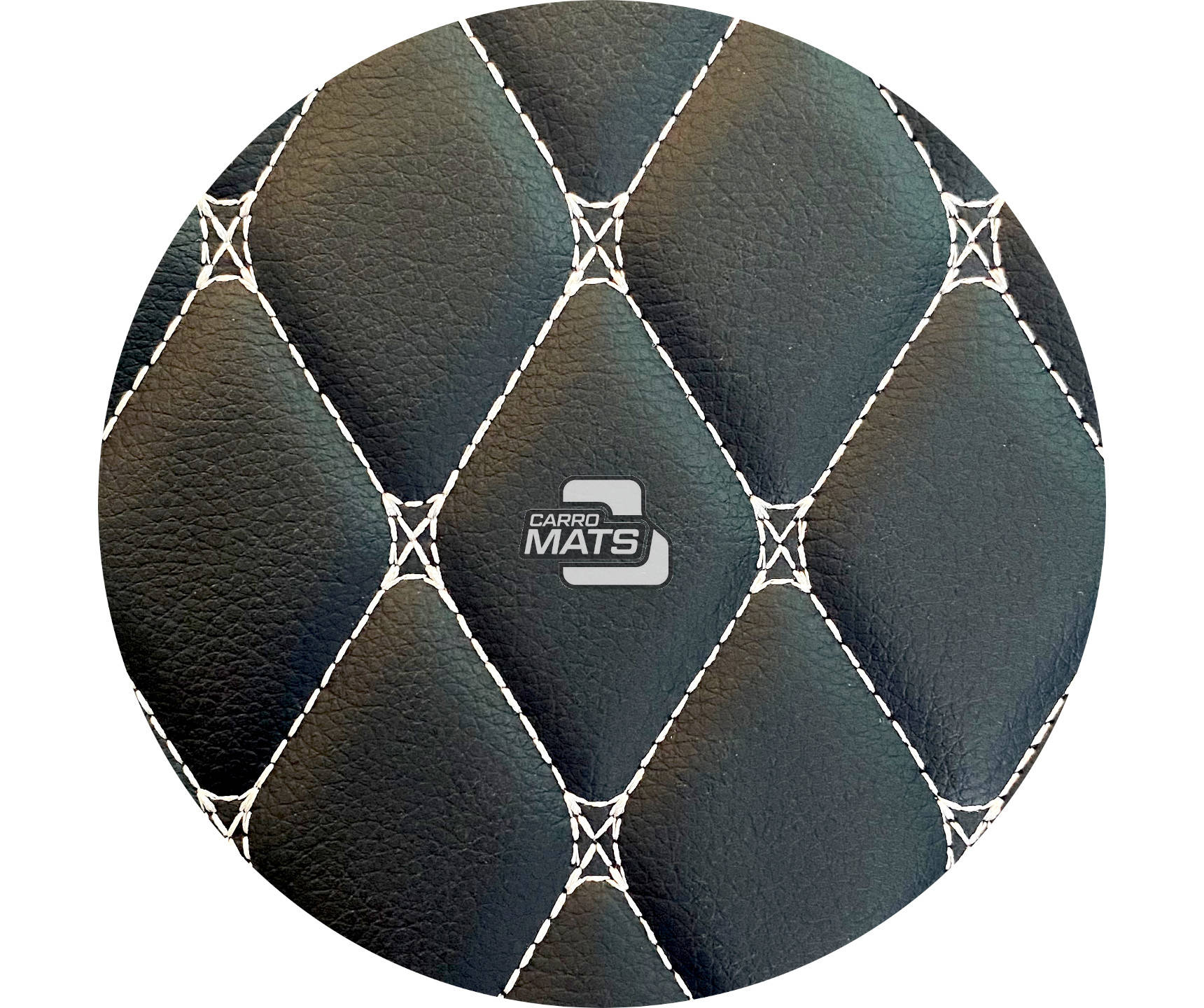 Diamond Custom Floor Mats for Jeep Wrangler JL (2018-2024) (4-Door)
ⓘ Only fits 4-Door (non-Hybrid) model
1-Year Warranty
Returns within 30-days
Special Order: Ships Tuesday, December 05
In stock
Jeep Wrangler JL (2018-2024) (4-Door) (non-Hybrid)
Only fits 4-Door (non-Hybrid) model.
Included: Full set of car floor mats. The set covers the driver, passenger, and back row of the vehicle.
Custom Made
Precisely "custom-fit" for your vehicle providing the best coverage and styling on the market. 

Covers 98% of your vehicle's interior carpet.
Premium Material
Made from premium waterproof eco leather providing all-season protection from harsh elements such as dirt, mud, snow, salt and spills.
How do I install the car mats?
Installation is quick and easy, please follow the short Install Guide. If you have any trouble, please call us at (437) 539-8090 or email us at info@carromats.ca.
If you are located in Ontario - Greater Toronto Area (GTA), we will gladly assist with the installation at no additional charge.
Can I put the custom mats on top or under my factory mats?
No. The removal of the factory mats is IMPERATIVE for proper installation. Failure to remove the factory mats will result in an improper fit, which may create interference with vehicle controls resulting in unsafe operating conditions of the vehicle.
What's the best way to clean the car mats?
The mats are easy to clean. Start by vacuuming any loose debris. Use a mild detergent, warm water and a damp cloth to wipe away any dirt. DO NOT use any harsh chemicals or cleaners.
Where is the product shipped from?
Our warehouse is located Hamilton, Ontario (Canada), and shipped across Canada and the USA.
More Questions?
Please visit our FAQ page for more common questions.
DISCOVER JEEP WRANGLER
Custom Mats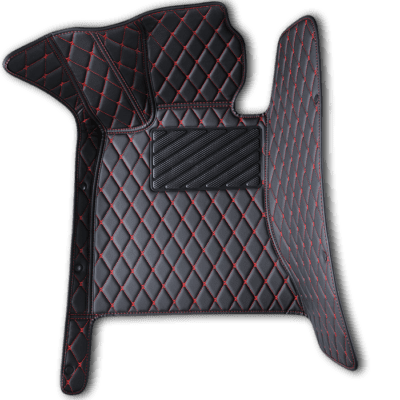 PREMIUM FEATURES
• Quick Installation
• Weather Resistant
• Footrest Coverage
• High Quality Stitching
• Large Rubber Heal Pad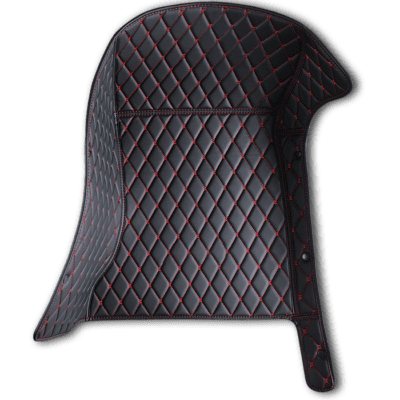 PREMIUM FEATURES
• Raised Edges
• Security Clips
• Anti-Skid Backing
• Scratch Resistant
• Laser Measured - Custom Fit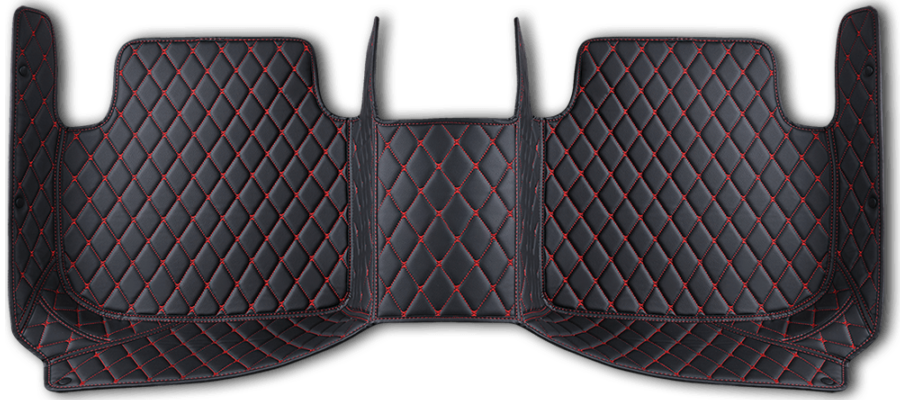 PREMIUM FEATURES
• Easy to Clean
• Seat Rail Cutout
• Side and Back Coverage
• Extends Under Front Seats
• Center Console Side Protection
Recommended
Maximum Protection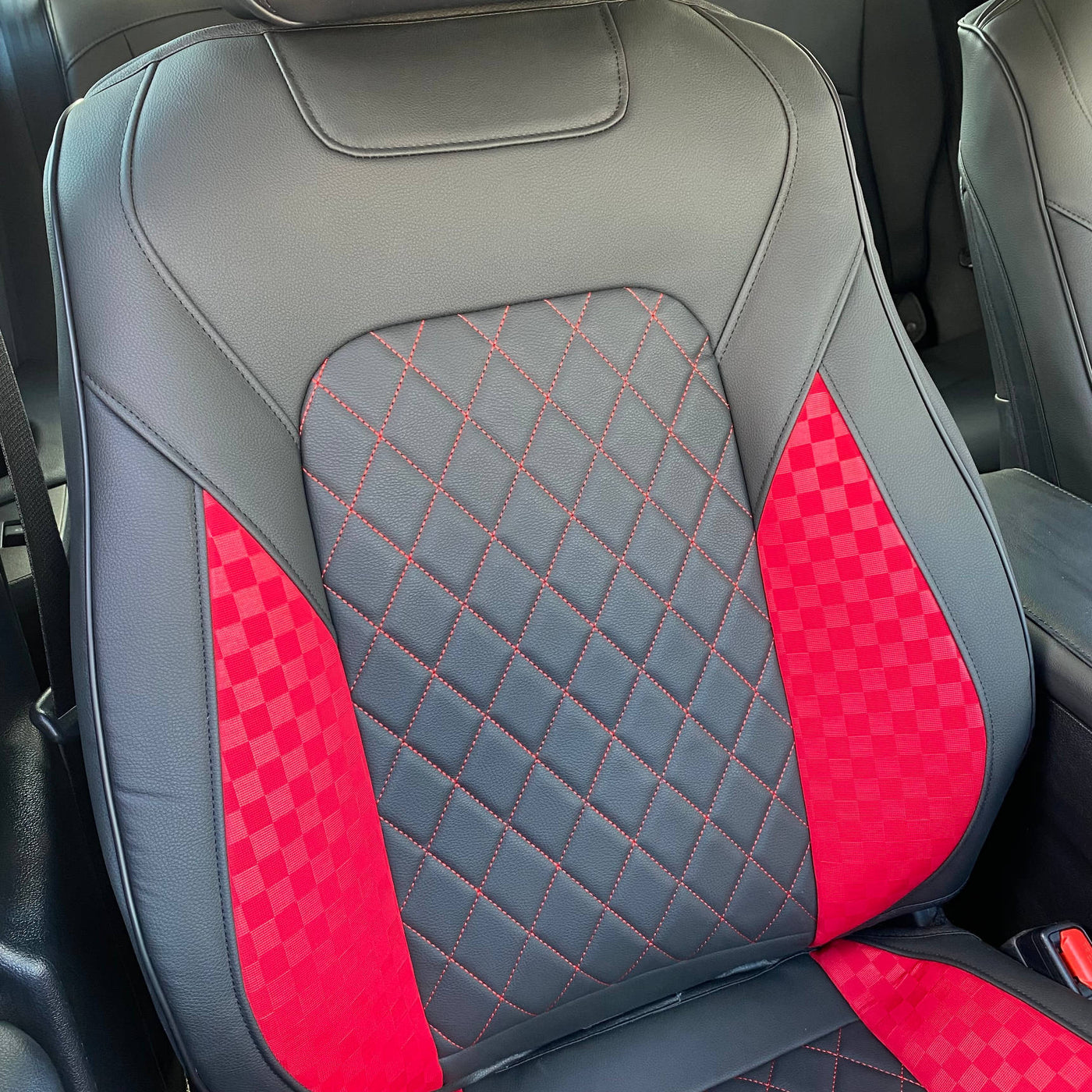 Premium Seat Covers
Bring comfort and protection to your car with car seat covers. Made from premium eco leather which is comfortable, soft, durable, waterproof and easy to clean.

Maximum Coverage
Custom Made, Full Coverage and Comfort. Secure with a Perfect Fit.

Premium Material
Eco Premium Leather. Unique Design. Quality Diamond Stitching.

Weather Resistant
Supreme Protection, Weather and Scratch Resistant, and Extra Durable.

Easy to Clean
Easy to Maintain. Vacuum, Wash and Dry. Stain Resistant.